20 Recession-Proof Businesses For You to Start Right Now
We are living in uncertain times. Many people have been laid off (if you have, we want to hear from you ) and are questioning the next move in their career. Given the economic climate, you might be reflecting on how to create a recession-proof business right now.
We've done some digging and have determined the top 20 most recession-proof businesses out there. Take a look below.
1. Pet care and dog walking
People still need to take care of their pets, even during an economic crisis. In fact, spending on pets increased during the recession in 2008. This includes dog walking, pet sitting, grooming, veterinary care, and pet pharmaceuticals.
Recession or not, spending on pets has grown 4.6% on average annually. If that doesn't sound like a recession-proof business, we don't know what does!
2. Food delivery services
Considered an essential service, all food delivery businesses have seen a massive spike in customers during the COVID-19 pandemic. This includes and is not limited to meal kit deliveries like Good Food, grocery delivery, and takeout ordering at restaurants.
While people have less money during a recession, they generally work longer hours according to the Bureau of Economic Research and thus have less time to cook their own meals.
3. Education
After layoffs, many people choose to up-skill or increase their level of education.  Jobs in primary education, secondary education, higher education, special education, and adult education are highly relevant regardless of the economic climate. If you teach a language, skill, or offer professional development courses you are in a unique position to help people further develop themselves during challenging times.
4. Youtuber
Owning a Youtube channel can be a lucrative job on its own. Using the estimated pay rate of $5 per 1,000 views, a YouTube video with 1,000,000 views can make upwards of $5,000. During an economic crisis, people turn to entertainment to keep their spirits high, and to teach themselves new skills and DIY projects.
During the peak of Coronavirus in Europe, Youtube reduced its streaming quality to keep up with the spike in usage. It goes without saying then that being a Youtuber is a recession-proof business.
5. Virtual assistant
Many businesses might not be able to afford full-time staff but still, need assistance. Recessions can create an overflow of paperwork, meetings, and other administrative work with limited time to do it all. Being a virtual assistant allows you to make money from home while still being able to effectively run ad-hoc tasks for businesses feeling the chaotic impact of a recession. It's important to have a personal brand that conveys your level of accountability, work ethic, and effectiveness on the job.
6. Auto repair shops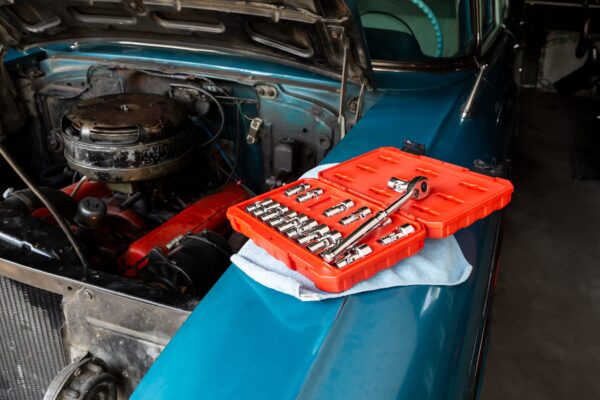 The last thing people want to do in a recession is make a big purchase, like a car. Auto repair services grow in demand as people make arrangements to hold onto their cars longer and keep them in top shape.
7. Mental-health care
People need help in hard times. Rates of depression, substance-related disorders, and anxiety increase during economic downturn. The number of clients looking for help from a mental health professional like psychiatrists, social workers, psychotherapists, and life coaches increases during hard times. These professionals help us take care of our mental wellbeing, and are always in demand.
8. Gaming channel
Not one you'd expect, but running a gaming channel could actually turn out to be a pretty recession-proof business! People turn to entertainment in hard times, and that means video games. People looking to upgrade their skills or learn new tricks will turn to platforms like Twitch, Youtube, or Mixer to watch videos, and depending on how you've branded yourself, you could be the one they look to for pointers.
9. Public relations specialists
A PR consultant can help extend the reach of a company's presence and improve the public's view of a company. They help shape what people think about a business's products or services, employees, or ownership. A company's image is important to maintain during tough times, thus PR consultants will be asked to write press releases, building campaigns, work with media and influencer partners, conduct interviews, etc.
10. Sweet stuff
Looking for a recession-proof business? Involve some sugar! In the Great Recession of 2008, TIME magazine reported a 30 percent increase in Cadbury profits, while Nestle's profits grew by 11%. Chocolate, candy, and other sweet stuff is an affordable pick-me-up when times are tough. So long as your prices remain accessible, you could see a spike in demand during a recession
11. Resume writing
During a recession, unemployment is high. Many people are looking for jobs and thus looking to polish their resumes to make them look like the best candidate for the job. Resume writers are in high demand and are conveniently a business that can be done from home.
12. Skilled labor and home repair
No matter the state of the economy, elevators still need fixing, pipes still need plumbing, and homes still need repairing. General labor and other home repair services are essential to keep all businesses and homes running. If you're a skilled laborer, no matter the economic situation, you will be in demand.
13. Health practitioners
People value their wellbeing and will put a priority on their health even during a recession. Massage therapists, physical therapists, occupational therapy, chiropractic work, the list goes on. Some of these services are covered by insurance, which encourages people to use them, even when money is tight. People will continue to pay to live a healthy, pain-free life.
14. Beauty products
As the saying goes, when you look good you feel good, and even during a recession, people want to look and feel their best. Beauty products include the whole spectrum of beauty, from cosmetics to body care.
Believe it or not, economists track sales of lipstick to gauge the health of an economy in what is known as the Leading Lipstick Indicator. In hard times: people buy more lipstick. Owning a beauty business sounds like a pretty solid venture!
15. Online wellness services
Online wellness platforms are a great way to make money at home. By hosting online yoga classes, meditations, and other virtual fitness activities, you can help people maintain their physical health and wellness from afar. These services are especially useful if they are part of on-demand programming and allow people to take a class when it works for their schedule. Flexibility is important in times of crisis, as people's schedules tend to vary.
16. Alcohol
Another recession-proof business is running a winery, brewery, or alcohol distribution company. Alcohol remains in demand whether the market is high or low. So long as you produce a diverse set of products, and are able to cut costs where necessary, alcohol sales will remain steady.
17. Consulting
Businesses unable to afford to pay for full-time salaries will look for temporary workers and consultants to come in and work more limited hours to get essential jobs done. If you own a consulting business, you will likely see a demand in offers during tough economic times. There are so many different types of consulting that can be offered even remotely if circumstance prevents people from doing business in person.
18.  Daycare
People work longer hours and generally have harder days during a recession. Owning a daycare allows families with children to continue to bring income home during difficult times—so long as prices remain accessible that is.
19. Developers
Some of the most compelling startups and businesses have started during economic recessions, and they would not have been possible without developers. Developers build platforms, apps, and programs that allow us to push forward and progress in hard times. If you can code, you'll be in demand.
20. Financial services
Money makes the world go round, which is why financial services are always in demand. As a bookkeeper, accountant, tax preparer, claim adjuster, you'll be an important part of helping businesses cut-costs and lean down to survive a recession.