22 Most Popular Sans Serif Fonts in 2022 for Your Logo and Brand
Simple. Clean. Powerful. Sans serif fonts are the most common and most versatile fonts out there. In the digital world, we all live in, sans serif fonts are the font of choice for thousands of brands around the world, thanks to their clarity, legibility, and simplicity.
Take these famous sans serif logos for example!






What is a sans serif font?
A sans serif font is basically any font that doesn't have little dashes at the end of each letter (like Times New Roman, which does).
Etymologically, the word serif comes from old dutch for "dash" or "line", and sans is French for "without". What do you get when you put them together? A font without dashes on it!
Sans Serif vs Serif: Serif fonts are essentially fonts with little curves or dashes on the tails and stems of each letter. Sans serifs are the opposite and tend to look a little more futuristic and modern.
Is it easier to read serif or sans serif?
The simple answer is, it depends on the context. For long-form text, some researchers believe serif fonts improve legibility, but others have found no major difference. For display text like billboards or logos, design has until recently favored sans serif fonts. However, we are seeing a resurgence in serif font logos (see Mailchimp and Match) to counter sans serifs' domination of font trends in recent years.
Ultimately, if you're unsure which to use, stick to the following guidelines when using a sans serif font:
Sans serifs are known for their clarity and legibility. Use them whenever you want to share information easily, in a clear and direct way
Don't use bold or heavy sans serifs for longer body text. Instead, opt for thinner weights
Consider your industry. Sans serif fonts are super versatile and they work for a range of brand identity styles. Industries like tech, sports, consulting, fashion, automobiles, and manufacturing are usually great for sans serifs.
Sans serifs are ideal for minimalist logos. But if you're looking for something a little more human and personal, you might want to consider a serif or script font. Or, you can try different features and glyph styles in existing sans serifs, since many font families come with alternate characters to spice things up!
22 of the best sans serif fonts
1. Helvetica now
As far as sans serifs go, Helvetica might be the GOAT. Popular, powerful, pleasing to the eye, there is a reason brands from Microsoft to Jeep have used Helvetica, or some variant of it, in their logo and branding for years. With the release of Helvetica Now in 2019, Monotype cemented the legacy of one of the most common and beautiful sans serif fonts ever made.
2. Proxima Nova
Proxima Nova is another classic name in the sans serif world. It looks beautiful throughout its weight range, making it popular both for logo creators and UX designers alike (if you've checked your Spotify account lately, you'll see it's the system font they use for all their track and artist titles!)
3. Futura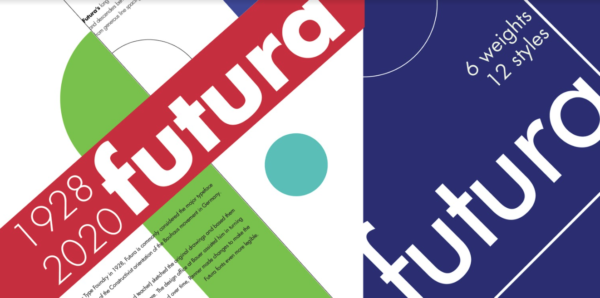 Dating all the way back to 1927, Futura is a stunning geometric sans-serif typeface based on modern geometric shapes – particularly the circle. Designed by Paul Renner, Futura is a truly elegant and powerful modern font family that has transitioned beautifully into the digital era.
Design your sans serif logo now!
4. Public Sans
Robust, utilitarian, all-American, Public Sans was created for the US Government according to design guidelines that help their websites speak a common visual language.
5. Jam Grotesque
Even though it sounds like a negative sandwich review, Jam Grotesque is actually a really nice font! JAM Type really did themselves proud with this 2021 slimline sans serif.
6. Garet
Garet isn't just a name for dudes who wear wife-beaters, it's also a 2021 modern sans serif from Spacetype foundry!
7. Geonik Pro
Geonik Pro was designed by Changki Han and published by Ckhans Fonts in April 2021. It supports a whopping 110 languages – even Canadian!
8. BR Cobane
BR Cobane was designed by Christoph York and published by Brink in 2021.
9. Open Sans
Open Sans is a clean sans serif typeface created by Steve Matteson in 2010. It's one of the most common sans serifs in use today, thanks to its legibility on digital and print platforms alike.
10. Qualy
Qualy is a funky logo font design by Takuya Shinagawa for Shina Design, released in 2021.
11. Vilane
Vilane is an elegant and sophisticated sans serif created by Din Studio foundry in 2021.
12. Code Next
Code Next is another beautiful geometric sans serif font, released this year by fontfabric!
Tip on pairing fonts: Want to pair up a sans serif font? You're in luck! You can generally pair a sans serif with a serif, so long as one is the title or primary display text, and the other is the body text. You can also pair up two sans serifs together in the same way! Be mindful of keeping your logo or title font heavier and your body text thinner, however. If you're unsure, just check out Google's font pairing tool to see what fonts go well with your sans serif.
13. Monaco
Monaco is a quirky 2021 sans serif by Turkish designer Salih Kizilkaya. Check him out!
14. Spacia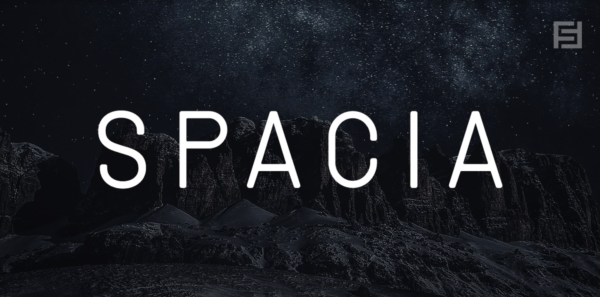 Ooooh..very space-y. That's exactly what should have come out of your mouth when you saw Fontastica's futuristic font family Spacia!
15. Bequest
Bequest isn't just a word British people use, it's also a super dope and totally radical sans serif font released this year by Twinletter foundry!
16. Inter Sans
On today's episode of 'So you thought you could get through a font list without us mentioning Latinotype' – it's Inter! Latinotype's delicious 2017 sans serif font!
17. Innovate
A no-nonsense sans serif font for 2021 by Nicolassfont, AKA Nikolay Savchuk, a Ukrainian designer.
18. Extatica
Another spacey, futuristic vibe. Extatica is an eclectic display sans font by Mint Type's Andriy Konstantynov, released in March 2021.
19. Visby
Visby is a popular geometric sans serif that you can find in our logo maker. Looking bold and authoritative in uppercase, and soft and approachable in lowercase, Visby is a great font for consulting brands, recruiters, tech companies, and more!
20. Gilmer Sans
Gilmer Sans is a versatile and modern-looking font family that would be ideal for a marketing agency or clothing company. Released in 2018, Gilmer Sans is a durable and robust sans serif by Piotr Łapa. It's also available in our logo maker!
21. Nexa
A tough, pure geometric sans whose vibe changes depending on the letter case you use. Made in 2017 by Fontfabric – and available in our logo maker. Ideal for edgy, confident branding styles.
22. Qanelas Soft
Qanelas Soft is a friendly modern sans serif that's perfect for logos. Think friendly tech, gaming, or streaming company – like the one we designed in Looka then built an entire brand on. This sans serif font is available in Looka!
---
Get creative with sans serifs in 2022!
Sans serif fonts are an awesome choice if you want some readability, clarity, and impact. They're extremely versatile fonts, and they look great as logos, headlines, or in longer text (as long as they're thinner!)
If you're planning on revamping your brand or logo in 2022, feel free to try out one of the sans serif fonts above, or explore suggested and modern fonts in our logo maker!
Good luck!