11 Major Branding Mistakes to Avoid
Branding is no piece of cake. It takes a lot of thoughtful, meticulous work to create a brand that stands out and tells the story of your business.  The work of branding is constant—through social media, newsletters, emails, your website, and other methods of communication with your audience. Branding is never a done job.
While you're out there doing the work of representing your brand online and in person, we figured it would be a good idea to show you what NOT to do. There are so many common branding mistakes that can easily be avoided. Here's a list of the top 11!
1. A logo that doesn't match your brand
A logo is one of the main aspects of your brand, but if you start off with a logo that's not quite right, it's difficult to update it later on. Some common logo mistakes include:
A logo becomes associated with your brand and changing the logo can really affect the foundation you've laid, so best to get it right the first time. Our logo maker uses Artificial Intelligence to prevent these logo mistakes from happening. See for yourself!
2. Not showcasing your value proposition
You have to successfully share with your audience why your brand is special and different from others. If you don't, they won't be on your website or sticking with your business for long. In other words, it'll be tough to develop brand loyalty.
From the tagline to the mission statement, be clear in your messaging what you do and why it's important for your customers. Avoid using too many buzzwords, vague terms that don't mean anything concrete, and using messaging similar to competitors. Be clear about what problem you're solving.
3. Not maintaining brand consistency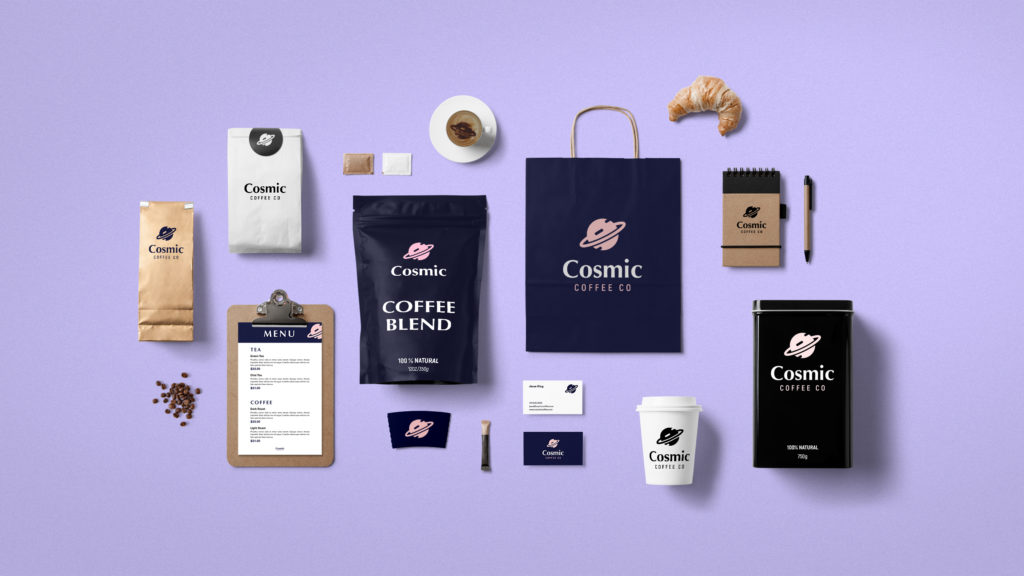 One of the worst things you can do for your business is not to follow your own brand guidelines. According to Rita Keating, a branding expert at Academized and UKWritings, "these guidelines clarify what your business is about and how it stands out from the crowd. Stick to your brand guidelines—from the use of your logo to color schemes, visuals, voice and messaging style, and fonts."
4. Following trends
The desire to jump on the bandwagon of any new trend flying by is strong. Don't do it. Trends come and go, and if you anchor your brand to a trend, just because it's a trend, you're brand might lose its meaning once the trend has passed.
You want your brand to have longevity,  and to continue to be relevant for many years. Chasing trends might force you to rebrand, and rebranding isn't easy! You'll spend precious time and resources you could use in other aspects of your business.
That's not to say you can't be trendy! Instead, look to incorporate trends in your social media graphics, packaging, and other aspects of your brand that are easier to change.
5. Forgetting to connect with your customers
Your customers are the bread and butter of your business. Without them, you'd be nowhere! Your audience is unique to your brand, and your brand is one of a kind too. Because of this, there is a unique connection that only you can have with your customers! Understanding this will help you build a sense of trust between you and your customers or clients that will go a long way in maintaining brand loyalty.
Some great ways to further your connection include:
A weekly or monthly newsletter including customer stories, and features
Responding to comments on your social channels
Showcasing customer testimonials on your website
A blog that features your customers through interviews
Quick response times and solid customer support
Responding to online reviews
All of these are ways to make sure you are maintaining a constant flow of communication between you and your customers.
6. Not being inclusive
Even if you're a local business with a small, local customer base, your brand has a global reach thanks to a little thing called the internet. The last thing you want is for people to think your brand is outdated or exclusive.
Be sure to welcome clients from all backgrounds by using inclusive language, diverse imagery, and cultural sensitivity. If you have the funds, you might even want to look into your website professionally translated.  Always ask for feedback from your clients, and be sure to do some in-depth research before moving your business to new regions or markets.
Gone are the days of small businesses and corner stores. The Internet has made everything global, and there's no reason your business can't join in.
7. Not showcasing the depth of your brand
How you use and communicate on each of your social media channels should vary a little, because your audience uses each differently as well. Your Instagram might be the main platform for marketing and showcasing your products and services, while your Facebook page is used as your primary source of contact and sales for your business.
If prospective customers of yours are checking you out on various channels, you don't want them to see exactly the same thing on each one. That would be a major branding mistake. You want to make sure you're representing the different aspects of your brand by using them each a little differently.
Psst! Check out more tips on how to use social media effectively
here
!
8. Ignoring public opinion
Getting used to public opinions about your brand and business can be tough, but it's an important part of establishing and maintaining trust and loyalty with your customers. Use feedback forms, research public opinion, and set up polls to find out what you can do better to serve your customers.
Social media is moving beyond its use as a marketing tool and more as a communication tool. More consumers are asking brands questions about their products, giving feedback, and even calling out brands that have given bad service or a faulty product. In fact, as many as 46% of people have used social media to call out a brand!
As a business, you should definitely respond to these comments, lest the impression you make on your customers changes for the worse. It's a best practice to respond to comments made on your channels within 12 hours. The faster you have an answer, the better your customer experience will be. This all reflects positively on your brand.
9. Blocking out a crisis
We hope you NEVER have to deal with any kind of crisis—but we know there are always bumps in the road. Your website goes down during one of your biggest sales. You encounter shipping problems. You get the picture. If everything goes wrong for whatever reason, the way your brand handles the crisis will have a big impact on how the public views your company.
The first thing to do, should something go wrong, is to address the situation immediately, with sensitivity. Own up to what happened and show some empathy – it will go a longer way than abandoning ship or shifting blame. Communicate the solution you're working on and be present (here's where prompt responses to comments help) so people don't think you're trying to hide.
10. Being too vague
In advertising, being vague has long been associated with creating an air of mystery and intrigue. But unless you absolutely nail it, the risk isn't worth it. Being overly vague in your language can lead people to completely misunderstand what you do—a problem you definitely don't want to have. Not only will you have to answer the same questions over and over again, you'll likely fail to create a distinction between you and your competitors. Big time branding mistake!
Use unique terms and explain yourself clearly so that your brand stands out from the rest. But also—get to the point. You have limited time to tell someone your brand story and explain what you do. So do it quickly.
If you're struggling with this point, remember this: focus on the benefits you're bringing customers, not the features. Think about what drives your customers, and tap into their thoughts. Don't be repetitive, instead, be conversational. Reflect how you would actually speak with your customers and write that way.
11. Dismissing good design
With the help of tools like Looka, good design is all around us these days. What's more, is that people have come to expect it. Instagram has shaped our expectations for pleasing aesthetics at all times.
A big branding mistake many businesses make early on is not putting the effort into designing a professional-looking logo and brand identity. Hiring a professional designer to help build your brand guidelines is a worthy investment you'll be happy about in the future.
Take the time to speak with them and create a style guide for the brand that defines the color use, the type of font, the style and image you want to portray. This will let you stay consistent on all fronts. Next, work with them to apply that brand to your website and social media channels.
Brand your way to success
There is a lot to keep in mind when branding your company, but by avoiding these major pitfalls you can set yourself up to having a successful and recognizable brand.