10 Big Brands with Bad Logos + Key Design Takeaways
While there are tons of cringe-inducing logos in the dark corners of Google search, you don't actually need to look further than the world's biggest companies to find more subtle examples of bad logo design.
In fact, learning from the subtle logo design mistakes of the big guys can be a more helpful way to learn how not to make a logo, rather than looking at the obvious disasters.
That's why we've put together a list of ten bad logos from some of the world's biggest brands. Let's have a look!
PwC
PwC is one of the biggest professional services firms in the world. But going off their logo, you'd be forgiven for thinking they exclusively sell Minecraft flamethrowers.
Speaking on the now decade-old design, brand consultancy Wolff Olins outlined their rationale for the infamous logo as one that 'morphs into endless different shapes, which expresses the many kinds of value PwC creates.'
In practice, however, the message doesn't land. The logomark's meaning is unclear, and there are way too many similar colors (plus one random instance of pink). Ultimately, instead of suggesting a unified range of diverse yet related services, the logo looks more like a visual record of a mental breakdown in Powerpoint.
Takeaway: While it's important to have a conceptual basis behind your logo, actually turning that concept into a good visual execution is another story. If you're going to use a logomark, keep it simple. Try to embody a single concept or principle that encapsulates your brand as a whole. Avoid spreading yourself too thin and ending up with a vague logomark that confuses people!
The United Arab Emirates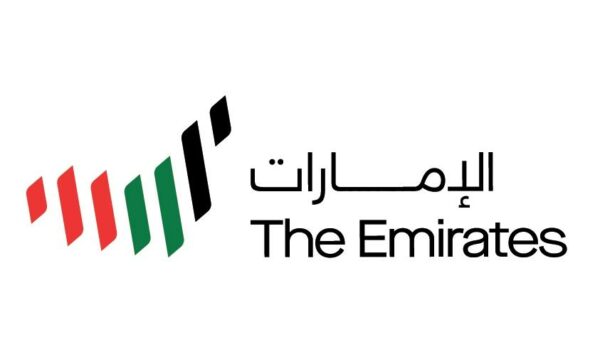 In a classic case of 'too many cooks', the new UAE logo is the result of an elaborate design process that couldn't have been more complicated if they tried. In searching for a design that 'would last fifty years' (which itself is a really arbitrary requirement) the UAE sourced teams of seven from its seven monarchies. Three final designs were then put to a public vote on social media, and the above came out on top. The logo's seven stripes represent the aforementioned monarchies, in the colors of the flag and the shape of the country.
The end result is a prime example of overblown concepting and effort being used to justify bad design. Ironically, the logo effaces any sense of the country's sovereignty and character. As one designer put it:
'I think retaining a nod to a crest, coat of arms or some form of cultural or historical symbol would have been an important part of the brief. As it stands it could be mistaken for a bank, an airline or miscellaneous corporate company.' —Chris Tozer, for
Design Week
Takeaway: When it comes to design, effort does not always equal effect. Sometimes, designers get carried away with excessive concepting as rationale for a logo—even if the end result is horrible. The best logos speak for themselves and don't require endless amounts of supporting rationale.
Kia
Redesigning a logo for the digital age is a good idea. But in Kia's case, the final product is slightly off. Overall, it's actually a pretty nice-looking logo, but the design overrides one of the most fundamental aspects of effective logo design: basic legibility!
Let's face it, if it wasn't Kia, would you know what the logo said? Kin? Kvi? Kir? In this instance, a slight modification on the A might be the final tweak necessary to turn a bad logo into a great one.
Takeaway: Make sure your logo is legible. It doesn't matter how great it looks if nobody can read it!
PS5
In the run-up to a major console launch, the hype is everything. Xbox just released this amazing ad for the Series X model, complete with mind-blowing sound and visual design and an inspired voiceover from the late Alan Watts. Sony, on the other hand, dropped the visual equivalent of a deflating balloon noise.
The new PS5 logo isn't horrible, and it makes sense in the context of the series, but fans were left underwhelmed by what many saw as a missed chance to do something special. From a design perspective, the logo sits too close to its forerunners, and lacks the kind of originality that many expected for a truly next-gen console launch, as one savvy observer demonstrated in their spoof of Sony's design process:
Takeaway: A logo is a chance to capture a feeling, and that feeling is a core part of your brand association. So if you're going big, go big. An iconic statement logo shouldn't hold back. That doesn't mean make your logo complex, just that a little original thought goes a long way. Don't be afraid to mix things up and take risks!
City of Chicago

In a world where users can engage with brands in a huge number of ways, adaptive branding is becoming increasingly common. Logos that change depending on their context, and brand identities that cater to the mediums in which they're presented both allow for seamless user experiences that give brands a competitive edge. But it doesn't always work out that way.
The City of Chicago's new adaptive logo and brand assets rely too heavily on local knowledge of the city's flag. It's cool in theory, but the execution is jarring. It looks more like a strange pastiche of the 'I heart NY' logo, or a game of Windows Minesweeper, than the iconic logo Chicago were probably looking for.
Takeaway: Be careful when designing a logo that relies heavily on specific knowledge or context. Yes, a story is super important – but don't sacrifice overall design for it. Again, rationale and concept doesn't work if the logo doesn't look good.
Warner Bros
Recently, several brands have started stripping back their logos to a cleaner, more minimal style (take VW's new logo, for example). As part of a wider retro-digital aesthetic, these logos combine clean lines and colors for an awesome, 'new electric age' vibe.
In Warner Bros. case, however, the design doesn't match the industry, and the logo's refinement has sapped all the character and playfulness from the original's 'golden age of Hollywood' style. While the clean digital aesthetic works for tech and automobile companies, it doesn't quite fit here. Not to mention the awkward pairing of blue and dark blue!
Takeaway: Be careful following logo trends: ask yourself if the design style you're using is appropriate to your specific industry or service area. Would a sleek, minimal design style suit a cozy neighborhood coffee shop? Probably not!
KPMG
KPMG is yet another giant professional services firm with a giant eyesore of a logo. It's hard to pick out a specific design flaw with KPMG's logo when the whole thing is a huge design flaw. It's charmless, dull, industrial, and uninviting, with about as much personality as the four cardboard boxes it's made of.
What's strange is that plenty of other big consultancies have great logos. Deloitte, for example, has a great logo packed with personality, while remaining professional and simple. Notice how much impact a decent font and simple design choice – the playful green period – can have. Take note KPMG!
Takeaway: Simple doesn't have to mean boring. Think of simple ways to show a sense of personality when you create your logo by playing around with colors, font styles, and shapes. Often, a sense of character is achieved by hinting at it through subtle effects.
Bing
Although it's a huge improvement on their old logo, Bing's new logo still just doesn't quite do it for us. The negative space of the lowercase b looks almost like it's trying to be a mouse cursor. Sadly, it's not there yet – which is a shame since it had the potential to be a great logomark!
Takeaway: monogram logos are a really great way to play around with negative and positive space, and tell a story in a simple way. If you're using a monogram, try to take it to a point where it embodies a core message, characteristic, or service, without the user having to figure it out.
Desigual
Desigual's old logo, with it's back-to-front 's', was a cheeky and playful logo that arguably didn't need updating. It was the cool friend we all have who's edgy but not over the top about it. But now you've just gone too far, Stacey! As the people over at Brand New put it:
'Where the old logo had subtlety in its single reversed "s", the new logo has no element of surprise or cleverness — it's just some bad typography, flipped. The supporting launch campaign with bad copywriting flipped for the selfie generation was lame.'
Takeaway: if you stumble upon a really cool design feature, try out different iterations. As soon as you go too far, it's time to reign it back, sister. Great logos are subtle, and don't need to throw their originality in your face – it should just be obvious!
Asics
You might disagree on this one, but hear me out. The story of why Asics has a terrible logo goes back to a little eight-year-old British kid I know, who once mistakenly read the logo as 'Oasics', then called the sneaker company by that name…for the next fifteen years.
Asics' logo is a good lesson in ambiguity, and 'airing on the safe side' with your logomark. Make sure it doesn't in any way change the legibility or meaning of the logo! (Even if you're not eight!)
Takeaway: Make sure your logomark doesn't conflict with the logo text by resembling another letter. Or obscuring the meaning of the logo as a whole in ANY way.
Designing a great logo isn't hard
Bad logo design is a really useful way to understand good logo design. Really, there's an underlying set of principles behind great logos summarized as follows:
Legibility: is your logo immediately and easily readable?
Clarity: does your logo mark alter the logo text in any way? If so, tweak it, honey!
Originality: does it stand out, without trying too hard and losing meaning?
Execution: perhaps most importantly, does the concept for your logo actually look good?
It doesn't matter if you're a huge business, how much you've spent, or how well thought out the rationale behind your logo design: if it's not well-executed, it doesn't matter. Designing a logo is about clearly communicating your brand identity to people.
Ultimately, your best bet is to design with the viewer in mind. If you can marry thoughtful concepts with great execution, you're all set!