Captivate Your Audience with These 10 Newsletter Ideas
Thinking of starting a newsletter and looking for ideas? Look no further! We've put together a list of newsletter ideas for you to choose from, whether you run a product or service-based company. Then, we'll go through some key information you'll need to get.
What is a newsletter?
Newsletters are regular emails sent by a brand or company to a person who has consented to receive them. Consent is a vital first step in any newsletter. Before you go any further, we recommend you read up on privacy laws and make sure you're compliant as you set your newsletter up!
Newsletters are a powerful marketing strategy. Not only do they broaden your brand's reach, but they also alert your audience to promotions, updates, and more ⁠— which in turn drives traffic to your website or blog.
Newsletters start by companies building a mailing list of "subscribers". Usually, there is some kind of exchange involved in which a person "opt's in" or provides you their email in exchange for a helpful piece of content, promotion code, or hidden link on your website.
Once you've built a list of emails, it's time to start sending regular content to keep them engaged with your brand.
This regular communication facilitates a sense of transparency and fosters trust, creating a sense of community — which in turn helps you drive people towards a purchase with you!
What's the purpose of a newsletter?
Newsletters might seem like a thing of the past, but they are, in fact, still very effective.  First of all, every dollar spent generates $38 ⁠— that's a 3,800% ROI!
Beyond the numbers, here are a few more reasons why sending email newsletters remain an effective marketing strategy:
It's convenient. Your subscribers receive emails and can redeem coupons right on their smartphone.
It's instant. You have an immediate connection with your audience to get the word out.
It's personal. With content coming at them from every direction, today's consumers respond best to messages that are personalized and relevant to them.
Opening up this direct line between your company and your consumers allows you to engage in conversations they care about. Essentially, these emails keep your name in the minds of your potential buyers, while at the same time, sharing vital information, announcing sales and promotions, and providing educational resources.
Email newsletters also build brand awareness and drive visibility in a relatable ⁠— and often entertaining ⁠— format, establishing your brand as a reliable source consumers know they can turn to the next time they need a service or product.
Here are just a few reasons newsletters are important to businesses:
Product newsletters can announce product updates and information
Blog newsletters alert readers to the latest blog posts
Company newsletters can help with marketing or recruiting
What's the difference between a newsletter and a drip campaign?
Drip campaigns are a series of highly personalized emails sent on a schedule based on a customer's browsing patterns, buying stage, behavior, interests, etc. Unlike newsletters, drip campaigns are a fine-tuned, but finite, series of emails.
What's the difference between a newsletter and a transactional email?
Transactional emails are sent in response to a customer's interaction with your app or website. Unlike newsletters, these emails are strictly functional. Think — password resets, receipts, shipping updates, these are all examples of transactional emails.
Top 10 newsletter ideas
So, now that you're convinced you should start a newsletter, here are some ideas to get you started!
1. Behind the scenes of your business
Help your subscribers feel more connected to your company by shining the spotlight on the history of your business, including a letter from the business owner, FAQs, video tours of your company and behind-the-scenes snapshots.
2. "Ask Me Anything"
One of the simplest ways to generate content for your newsletter is to allow your subscribers to ask questions. This is great if you're a consultant or run a service-based business! Invite your readers to "ask you anything", then answer their questions in the next newsletter.
3. How-to guides
Readers often subscribe to newsletters because they have problems that need solving, so provide them with step-by-step solutions. For example, you own a real estate business and run a newsletter with helpful how-to guides for first-time homebuyers.
4. Industry news
A great newsletter idea is to share interesting news bites about the latest goings-on in your industry ⁠— and your perspective on them. Hey, it's a "news" letter, right?
5. Community features
Shift the focus of your newsletters away from you and towards your customers! If your brand involves a community, or you have customers who are willing to share their stories, you can feature them with a short Q&4 in each newsletter. This is a great way to keep people engaged, as it's essentially free promotion of their business!
6. Curated content
Your newsletter could be an inspirational curation of some of your favorite quotes, articles, images, podcasts, videos, art, etc., of a certain subject matter.  This can help to present you as a thought leader on that topic and people will keep coming back to see what you've dug up from the internet each time!
7. Event invitations
If you're holding an upcoming event, tradeshow, talk, or workshop, let your newsletter be an invitation to your subscribers! Your next newsletter can then include an "event recap" with photos.
8. Product announcements
If you have a new product or service, don't forget to tell the very people who signed up to hear from you about it!
9. Limited-time coupon codes
Offering exclusive short-term discounts to your subscribers can work wonders in driving traffic from people who are already fans of your brand.
10. Polls or surveys
A great newsletter idea is to conduct some market research by finding out what your customers want with a survey! Be sure to share the results in your next newsletter!
How often should companies send newsletters?
Though it's tempting to blast out a newsletter every time you have an announcement or when a new idea hits, it pays off to practice a little restraint.
The best frequency for email newsletters, on average, is no more than twice a week ⁠— but no less than once a month. It's important not to "spam" your subscribers, but at the same time, you want to keep them updated and informed and solidify your authority in your corner of the market.
But don't be overly cautious either, or you might miss opportunities for sales ⁠— and your subscribers will eventually forget about you!
According to a study by Hubspot, the best days of the week to send marketing emails are Monday, Tuesday and Wednesday. These are the days your emails are most likely to be opened, ensuring your newsletter makes the biggest impact on your audience.
Quick newsletter branding tips
You already know how important it is to stay true to your brand's unique identity across all your marketing channels ⁠— that includes your newsletter. Make sure your brand is just as recognizable in your newsletters as it is everywhere else.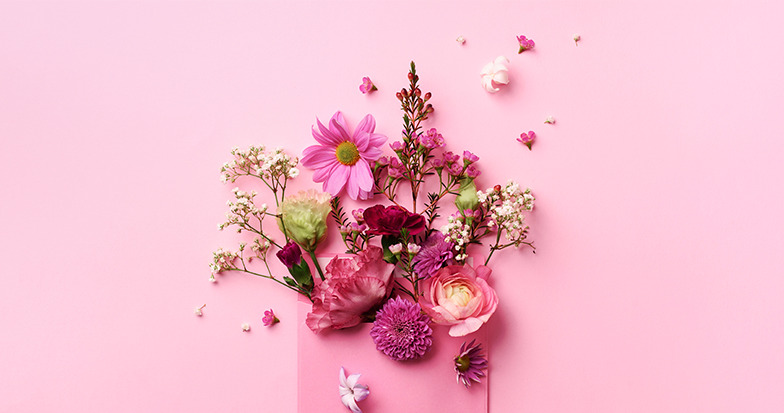 Use your brand colors
Color is key to making your brand memorable to your audience. It expresses your brand's values and attributes. Stick with your brand colors and use them in the design elements of your email, including backgrounds, text, and icons. Make sure images harmonize with your palette too.
Add your logo
Your logo is the anchor of your brand and an important visual cue, so don't underestimate the importance of incorporating it into your newsletter design. Place your logo at the very top of the email, right in the header. The most common newsletter design decision is to place your logo in the top left, so it's the first thing your subscriber sees when they open their email.
Make sure your logo is also clear and easy to identify ⁠— that means making sure it's the right size. If it's too big, it will come across as obnoxious or intimidating. If it's too small, it will be overlooked. Find the perfect dimensions for your design, then add them to your brand guidelines and stay consistent.
Create a style guide for voice and tone
Successful businesses have a solid set of brand guidelines, which provide strict instructions on producing all marketing material associated with the brand.
If you let your newsletter design stray too far from your branding, your subscriber might not associate the email with your brand. This could potentially lead your newsletter to the trash!  So be sure to keep your newsletter design consistent with your brand.
How do companies build their newsletter lists?
Adding an opt-in form to your website might bring in several subscribers here and there, but you're never going to build a substantial list. If you want to grow your readership in a big way, you need to be proactive:
1. Promote your newsletter on social media
Social media is the perfect place to attract new subscribers. Chances are, you already have a receptive audience of followers who are connected to your business. If they've "liked" or "followed" your page, they're interested in your brand, so you're already halfway there! Make frequent posts inviting your followers to subscribe to your newsletter, and be sure to highlight why signing up will benefit them.
2. Add an opt-in at the end of each blog post
When you place a sign-up form at the bottom of every blog post, you're catching your visitors at just the right time. If they found value in your post, they'll likely be willing to hand over their email to stay engaged with your brand and read more of your content.
3. Use an exit-intent pop-up
While slightly assertive, a pop-up that appears when it detects a visitor is ready to leave your page (marketers call this "exit intent") can actually convert them to subscribers. This is preferable to pesky pop-ups that fire at random, which get in the way of navigation and are a total turn-off.
4. Run giveaways and contests
People love free stuff. Create a contest or offer a free trial of your product or service which requires individuals to enter by subscribing to your newsletter. Make sure they also share the contest on their social media pages.
Not only do you gain new subscribers, but you also get more exposure. The interconnectedness of social media means that your contest might even go viral, increasing your list of subscribers exponentially.
Newsletters rock, and can be super effective depending on the goals you set out to achieve with them. The bottom line is, the people who signed up to receive your newsletter really want to hear from you, so give them what they want!