The Best Advice for Choosing and Using Your Logo Font
The font of a logo communicates more than just the name of a company. Fonts communicate a sense of style and personality of a brand. Logo fonts also have a direct impact on the thoughts and emotions of consumers.
A clean Serif font is a classic choice associated with a sense of timelessness and tradition. But a bold Sans-Serif font can stir up feelings of strength, power, and confidence. Learning about the different types of fonts is a great place to start before choosing your logo font!
Over the years, we've given countless entrepreneurs advice on picking the right font and using them effectively in their logos. We thought we'd spread the word on this blog. Let's get started.
1. Prioritize legibility
Legibility is something you must always consider when designing a logo. There are so many elements that go into creating a legible logo that still communicates your brand identity. You want a balance between readable text, but also something memorable and unique to your brand! Here are some pro-tips on legibility:
Color combinations are critical. Reading light-colored text on a light background makes your logo very hard to read. Opt for colors that create contrast.
Heavily scripted fonts can be hard to read. Scripted fonts need lots of breathing room around them, so consider increasing the space between letters and the line height (space between lines of text). Avoid all-caps at all costs with script fonts!
Review the basics of visual hierarchy to get a feel for how to use alignment, space, color, and size most effectively in a logo.
2. Pair a thin logo font with a symbol or monogram
We know you love your thin logo fonts! Elegant and minimal, while they might be trending out, thin fonts still get lots of attention for their classic feel. If you're bent on using a thin font, we have some recommendations.
Thin fonts don't always show up in print, and they don't show up great on social media when scaled down into your profile image. They're great on websites, and digital assets when there's space for them to be quite large.
Logo made in Looka
Logo made in Looka
If you want to use a thin font in your logo, we recommend pairing it with a symbol or monogram. That way, in places where thin fonts don't show up that well (i.e a favicon) you have the option to use your monogram or symbol! See how much more impactful and legible the monogram on the right is as a social media profile photo? Whereas the logo on the left is barely visible.


Looka makes this easy by offering the option to purchase a social media kit add-on which provides these different options for your logo. Using a thin font and a symbol? The social media kit will isolate just your symbol to be used in your favicon and social media profiles.
3. Very detailed logo fonts don't scale down that well
We love fonts with personality. Their uniqueness will help to make your brand stand out and be remembered.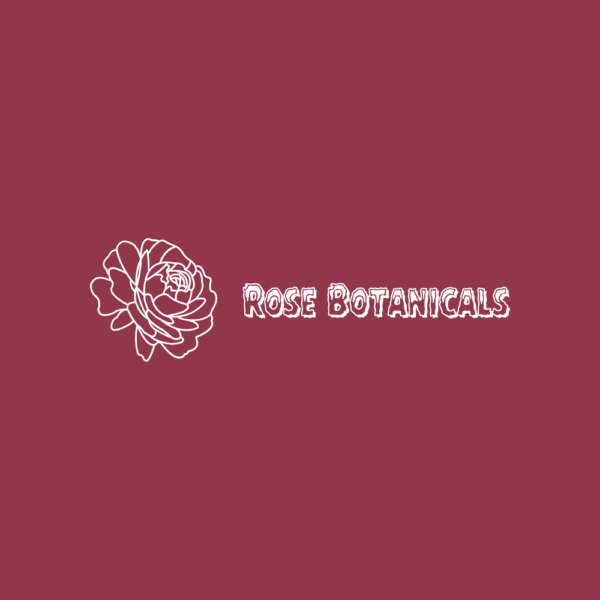 Smaller assets like profile photos, letterheads, and favicons won't show off the detail in the font, and its personality will be lost. Worse yet, you're likely to decrease the legibility of your logo, and that's a big no-no!


Again, we advise you to pair a detailed logo font with a monogram or symbol or only use them if you're planning to put it on big assets—like a storefront window, canvas bag, airplane, wall decal, etc.
4. Use different fonts for your company name and slogan
Your logo slogan is an opportunity to tell a consumer a little bit more about your company. Whether it explains what you do, or how long you've been in business, you want your slogan to compliment your logo font—not detract from it.
Our best advice here is to pair your logo and slogan fonts with care. By strategically choosing a pair of fonts that work well together, you'll be better able to achieve interest, readability, balance, visual hierarchy, and contrast in your branding.
Some typical font pairing choices we advise are:
Serif logo text + sans-serif slogan
Handwritten or script logo font + sans-serif slogan
Modern logo font + slab-serif slogan
Funky logo font + sans-serif slogan
5. Don't rely on color
Yes, color is crucial to your brand identity. But your logo should be able to stand out in a crowd even in its black and white versions. Picking a unique font comes into play here. You want your logo font to communicate enough personality without color that it will be memorable on its own. Color should be secondary to the font choice.
6. Keep it simple
Logos need to flexible. They're often printed on many different types of assets, scaled up or down, required in black and white formats. Overcomplicating your logo with multiple scripted fonts inside a container and including a symbol will make it feel cluttered. And humans have a great defense against clutter—we block most of it out.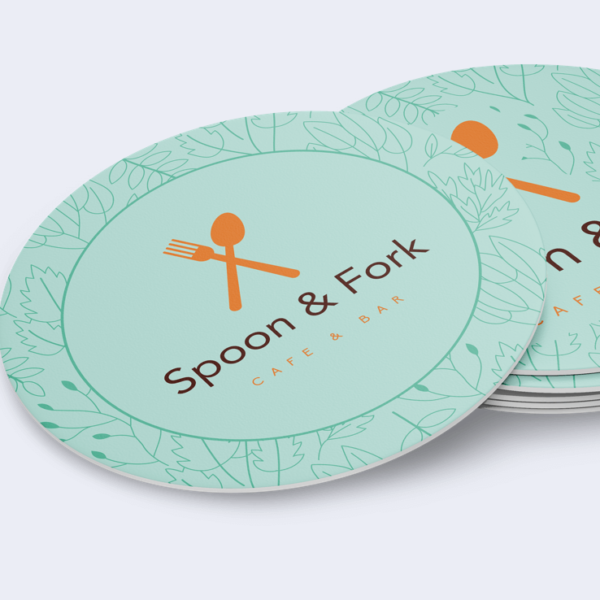 So, if you want your logo to be remembered, keep it simple, and pick your logo fonts with intention.
Design a logo in under 5 minutes!