How to Start a Cleaning Business and Make it Shine
Wondering how to start a cleaning business? Mopping floors, cleaning windows, and disinfecting surfaces aren't the most glamorous jobs, but from a business perspective, these services have a definite allure. They're at the heart of a $61.4 billion janitorial and professional cleaning industry that's expected to enjoy continued growth over the coming years thanks to the pandemic.
With low start-up costs and a diverse target audience, it's relatively easy to start a cleaning business. If this market segment appeals to your entrepreneurial spirit, we're ready to help you build your business and make it shine.
Here's how to start a cleaning business from scratch, from choosing a niche to marketing your services.
1. Pick your niche
Professional cleaning businesses serve a variety of residential, small business, and large commercial clients. It's best to narrow in on a niche so you can focus your business and marketing strategies. Here are the target markets to consider:
Residential cleaning services
Residential cleaners work in private residences such as houses, apartments, and condos. Your clients may include professionals and families with busy work schedules, and older adults who need help around the home. There's also a market for one-off move-in and move-out cleaning.
The residential market is the easiest to enter as you can do the work yourself and hire staff as your business grows.
Small business and office cleaning services
You can also focus on local small businesses and organizations, such as retail stores, offices, and daycares.
In many cases, you can manage these small contracts on your own but may need to work after-hours when businesses are closed to their customers.
Commercial cleaning services
The U.S. Chamber of Commerce lists commercial cleaning services as one of the businesses poised to grow post-pandemic because of the need for regular sanitization. This segment focuses on office buildings, health care facilities, schools, government buildings, and educational institutions.
Commercial cleaning is the most difficult market to enter as it requires a team of cleaners to cover larger spaces and some specialized equipment, such as floor cleaning machines.
Eco-friendly cleaning
People are becoming more aware of the impact of chemicals on our health and environment, creating a growing preference among consumers for green products and eco-friendly approaches to cleaning.
You can reach this health-conscious market by promoting the fact that your cleaning business uses natural products and approaches.
2. Choose your brand name and design a logo
Once you've got your niche, it's time to name your professional cleaning service and begin developing your brand. Choose a business name that reflects how you want your company to be perceived — we've got some great examples below. Names with energy and personality are easy to remember and help you make a personal connection with customers.
Then, create a logo that brings your brand identity to life. You don't need to be a graphic designer when you use Looka's logo maker. Simply choose the styles, colors, and symbols you want to evoke certain emotions in your customers.
For example, people make associations with certain colors. White, green, and blue are popular colors for cleaning brands because they convey a feeling of cleanliness, purity, and nature. This isn't a hard and fast rule, though — just be sure to choose colors with your brand personality in mind.
Design a cleaning logo now!
Examples of great cleaning company names and logos
Need some inspiration? Here are some of our favorite cleaning company brands and logos to get your creative juices flowing.
Try Looka's free Business Name Generator to easily brainstorm ideas, check availability, and see logo designs.
3. Register your professional cleaning service
Before you begin landing clients, you need to get some paperwork out of the way.
Register your cleaning business with your state agency
Apply for your nine-digit Employer Identification Number through the IRS. You need this number to open a business bank account, hire employees, and pay taxes.
Apply for the necessary permits and licenses with your state and local governments
Register your domain name and social media accounts so you can start building an internet presence
4. Open a business bank account
Even if you're a one-person operation, it's essential to keep your work and personal finances separate when starting a cleaning business. A business bank account helps you to better track your income and expenses and get a clearer picture of your financial situation.
The bank can also set you up to accept customer payments by debit and credit card. You may also want to apply for a line of credit in case you need it down the road.
5. Get liability insurance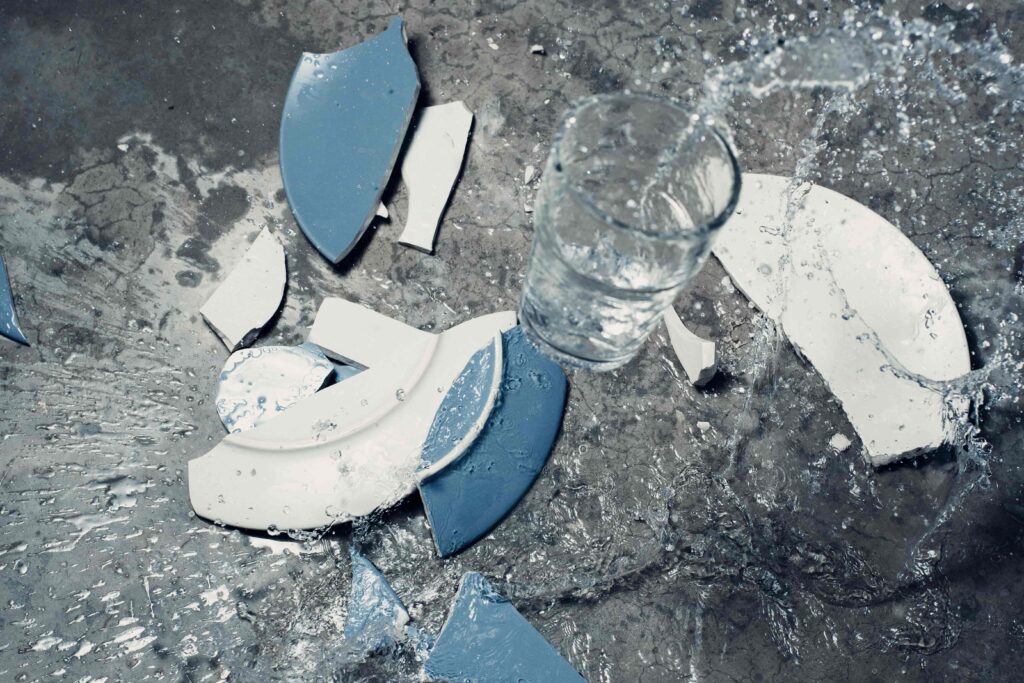 Liability insurance protects your business from claims and lawsuits. You want to make sure you're covered in case client property gets damaged or someone is injured as a result of your services.
Be sure to assess all of your insurance needs. If you have employees, you also need workers' compensation, unemployment, and disability insurance. Your state may have additional requirements.
Compare rates and terms before purchasing an insurance policy. It's a good idea to review your policy each year in case your requirements change.
6. Assess your costs
Now for some number-crunching. You're going to have some initial expenses when starting a cleaning business. These costs vary depending on the scale of your cleaning company, but can be as low as $2,000. Prepare a budget to get a sense of your expenses and how you're going to cover these costs.
Here are some initial launch costs you can expect:
Licenses and permits
Insurance
Cleaning supplies
Overhead, if you have office or storage space outside of your home
Accounting or bookkeeping services
Salaries for cleaning employees
Advertising and marketing materials
Uniforms or t-shirts with your logo
Website hosting and domain registration
7. Set your price
The average hourly rate for a residential cleaning business with one cleaner is about $25 to $40 per hour, according to entrepreneur Shawn Chun. Over the course of a year, this can work out to $30,000 to $50,000 per year, with opportunities to earn up to $70,000 as your business grows.
Set your rates to be competitive with similar cleaning companies in your area, while also considering your expenses and profit goals. You may need to tweak your rates for the first little while as you get a sense of how long it takes to complete a job and the actual expenses you incur.
Like all fledgling businesses, your income is going to be limited during the early days as you seek clients and build your brand. As the owner, you may need to draw a lower salary until your business becomes established.
8. Provide exceptional service
Successful businesses start with happy customers, so do your best to provide an exceptional experience.
Respond to inquiries politely and promptly
Be on time for your appointments
Present your cleaning company professionally. Wear a shirt with your brand colors and logo. Arrive with your equipment and supplies neatly organized.
Pay attention to details when cleaning. Unhappy customers are unlikely to give you another chance.
Make sure your employees have the same high standards
When your customers are tickled pink about your outstanding work, ask them to write a customer testimonial for your website or provide a Google review. This can help you convert future customers who are considering your services. Research shows almost nine out of 10 people trust online reviews as much as personal recommendations, and 92% of users will use a local business if it's rated with at least four stars.
9. Market your cleaning business
Before you start marketing your professional cleaning services, decide on the geographic area you're focusing on. You may only want to serve your immediate community so you can fit in more clients. If you're targeting a wider area, account for the time and gas spent traveling.
Once you've got your business cards, flyers, and other marketing collateral ready to go, start getting the word out about your amazing cleaning services.
Join your community's Facebook group or neighborhood association
Post flyers on community bulletin boards
Go door-to-door and drop flyers into mailboxes or leave them with local businesses
Ask customers to review your business or provide referrals
Encourage family and friends to help you spread the word
---
It's exciting (and nerve-wracking) to start a cleaning business, but you can create the foundation for success with careful planning, savvy marketing strategies, and good, old-fashioned hard work. Want to see what your cleaning business could look like? Give Looka's logo maker a try!