The 26 Most Powerful Logo Redesigns of 2021
Some of the best-known brands have changed up their logos this year, and it's our job to figure out why. What elements have changed? What's stayed the same? We're about to take a look at some of the best logo redesigns of 2021, and hopefully extract some sweet, juicy insights that you can use to give your own logo some flavor.
Let's take a look!
1. Meta (formerly Facebook)
Best rebrand ever? Maybe not. Powerful? Absolutely. Meta's new brand identity marks a tectonic shift in our social landscape. The new infinity symbol is an improvement on the old Facebook text, but it's the new name that really caught our eye. With it, Meta has taken a bold step towards colonizing the metaverse before it's even been built. Real subtle, Mark.
2. Burger King
One of the most memorable logo redesigns of 2021 so far, Burger King started the year with a whopping rebrand. As we covered in our most recent logo design trends report, minimalism and nostalgia are seeing a surge in popularity in the world of logo design. The new Burger King logo is a great example of both.
After two decades, the fast-food giant has retired its multicolor logo and gone back to basics. Playing off an old 90s design, the 2021 update by creative agency Jones Knowles Ritchie serves to make the brand 'less synthetic and artificial, and more real, crave-able and tasty.'
Tip: Color is one of the most basic and effective ways to give your brand instant personality. Be thoughtful with your
logo colors,
and the character you're looking for will shine through.
3. Pfizer
Amidst a surge of recent attention, the big pharma company recently unveiled a new logo and symbol that leaps out of the old capsule design. 2021's new positive space logo has a dynamism that was missing before, while familiar font elements retain the brand's legacy for the coming decade.
Design yourself a new logo
4. Planters
The Planters logo refresh is a good example of how to build off existing elements of an already recognizable logo. Without losing the essential nature of the original, the new Planters logo is sturdy, fun, and confident. The addition of a solid line at the top of the font gives weight, and the selection of the darker blue from the 2019 logo complements this choice nicely.
5. GM
GM joins the ranks of many other car manufacturers who are stripping down their branding to usher in a new electric and digital era. Flatter, sleeker, and more streamlined, the new lowercase GM logo is said to represent the 'clean skies of a zero-emissions future' and the 'energy of the Ultium battery platform'. We dig it.
6. CIA
Congratulations, CIA. You no longer have to look like you literally paid a ten-year-old to create your logo in clipart. Instead, you get to look like an underground techno night in a Williamsburg basement. It's the perfect front!
7. Peugeot
The French car manufacturer is one of the only car brands who've opted to reimagine their logo design altogether, rather than simply stripping it down to its raw elements. Designed in-house at Peugeot, the 2021 logo reflects a new philosophy of 'living in the moment', according to Julie David, MD of Peugeot UK.
It's definitely sportier, but is it better? In terms of digital application, we think so. However, time will tell whether the new direction will be embraced in favor of the old iconic lion emblem.
8. Renault
The simple, geometric design style of Renault's new emblem adds a movement that was lacking in the old one – with double lines symbolizing a car's wheels on the road. The simple use of line to create depth gives this modern logo a continuity and direction that's subtle, but effective.
Tip: Think about how you can create depth and movement in your logo, even though it's flat. Be smart with positive and
negative space
, and play around with interesting uses of line.
9. Sweetgreen
A logo as fresh as the food it represents. Sweetgreen's focus on healthy, enjoyable fast food is reflected perfectly in its new brand identity. With brighter colors and a clearer font, this is a great example of a brand refresh that doesn't have to go overboard to make an impact.
10. Discord
Another great brand refresh that didn't need to rock the boat to make a big impact. The main change in the platform's new logo is the font, moving from a punchy all-caps to a bubblier lower case text.
Tip: Think about your font case and weight. Weight can imply sturdiness, impact, and strength. Depending on the style of font, it can also suggest friendliness and warmth. Font case and weight constantly work together. Do you want a brand that seems stocky and formidable? Lean and sophisticated? Swirly and goofy? It can really help to think of your
logo font
in terms of human personality like this!
11. Paramount
Another digital retro logo for the modern era. What do we mean by that? Basically, a lot of big companies are updating their logos to look both modern and vintage at the same time. With a new focus on building a streaming platform, Paramount's new logo is both flatter and more streamlined, yet nostalgic and adventurous. Pretty cool right?
12. Magnum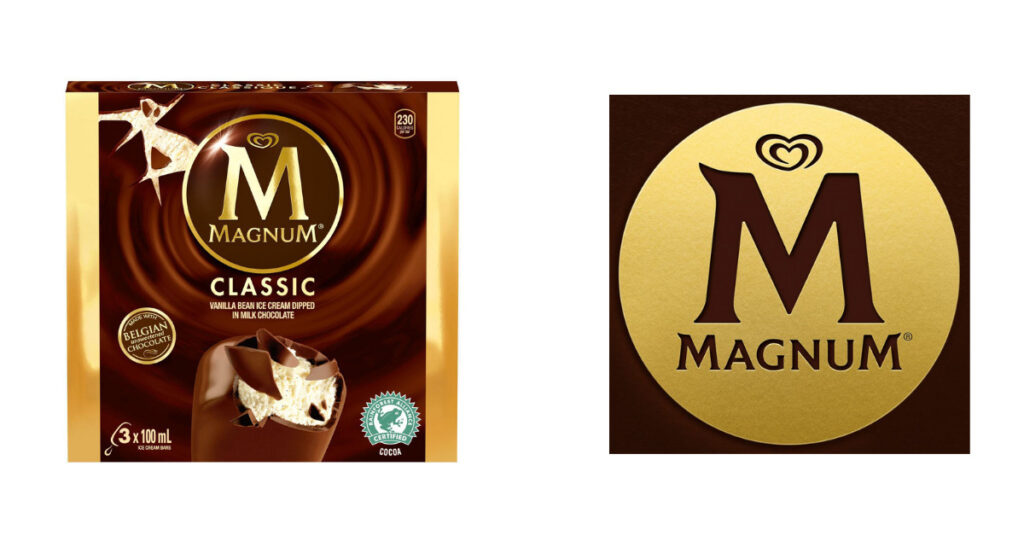 UK agency Sunhouse came up with a sensuous and delicious new logo for the king of ice-creams, Magnum. According to the agency, the new brand positioning was intended to be a 'liberated force of pleasure' (calm down.) Hyperbole aside, the new logo is better. As an inverted version of the old one, the new Magnum logo acts as a gold stamp.
It's cleaner, richer, and we particularly love the subtle texture effect!
13. Wise (formerly TransferWise)
It's come a long way from its simple, low-fee money transfer platform. Now, Wise has a new logo and brand to keep pace with its role as a leader in the fintech space. The new logo is shorter, snappier, and visually effortless – which represents their platform perfectly!
14. Coconut Bliss
The new logo and packaging for Coconut Bliss is a huge improvement. With a modern, simple take on the old design, 2021's updated logo is more fun and friendly. We really love how elements of the previous font have been reimagined, like the shape of the logo container and the swirly, cursive lettering.
15. National Gallery of Art
'Of the nation. For the people.' This is the guiding statement for the logo redesign of one of America's most renowned galleries. With help from the design studio Pentagram, the National has adopted a cleaner, more direct brand that focuses on inclusivity, vibrancy, and expression.
Tip: Use simple, bold colors alongside clear, legible text. You'd be amazed how much power you can create from such a straightforward pairing.
16. Volvo
This fall, two major things happened for The Swedish car giant. First, they went public. Second, they updated their brand and logo. With a minimalist take on their old iron mark, the new logo is a beautiful addition to the digital retro trend we've seen everywhere this year.
17. Campbell's
After the pandemic made us housebound and completely obsessed with soup, Campbell's stirred up their logo and label designs. The new Campbell's logo has wider kerning and more space to breathe, with a smaller trademark. The end result?  A flexible logo that we'll be seeing a lot more of in the impending Omicron lockdown! Can't wait!
18. CIBC
With a rollout that quite literally happened overnight, CIBC's new brand identity took us by surprise. While the 2021 logo redesign has lost some of its predecessor's clunky charm, the wider brand identity update looks pretty sweet overall.
Tip: Sometimes following

logo design trends

is important. But don't sacrifice individuality in your logo just for the sake of it. Think of cool ways you can show some character without going overboard.
19. Papa Johns
After a rocky couple of years from a PR perspective, pizza chain Papa Johns is updating their image. While not everyone likes the new logo, we do. Losing the apostrophe helps distance the company from its former CEO, even if it is grammatically dumb. From a design perspective, the brighter sans serif and removal of the old border and subtitle make this a fresher logo all-round.
20. MEC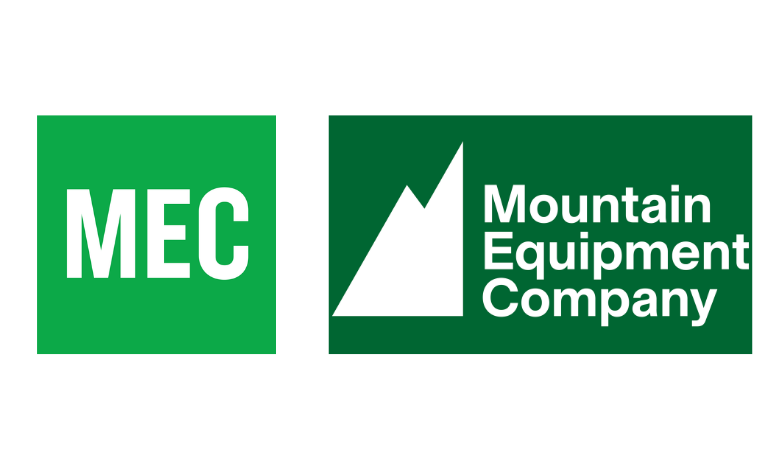 Working with Vancouver creative agency Hulse & Durrell, MEC brought their brand back to its roots – with a 2021 logo update that's both simple and a clear statement of what the company is all about.
21. Hotjar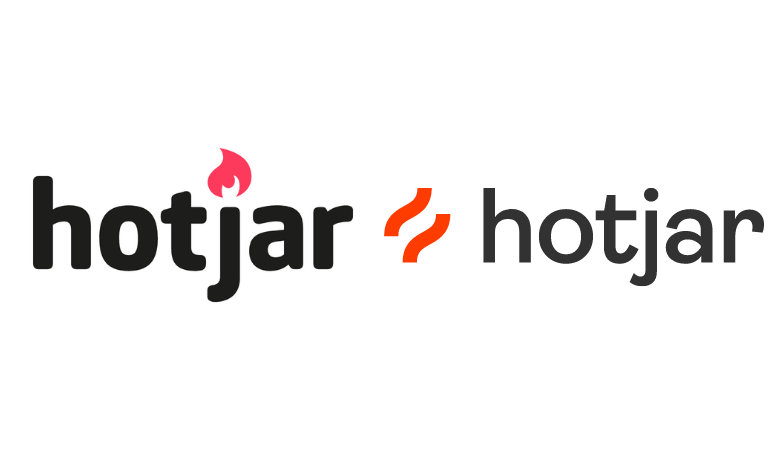 Hotjar helps companies better understand how users behave online, and they just unveiled a sweet new logo and brand. Conceptually, the logomark mimics two cursor lines in the shape of an 'h'. It's a great example of a logo that hints at what the company does using minimal visual info.
22. abc
A lot of legacy media brands have followed the same pattern as car companies lately, opting for flatter, modernized logos to usher in a new era of digitization. As abc's 2021 logo redesign suggests, you don't always need to reinvent the wheel to make a big impact.
23. Upwork
Upwork's 2021 logo redesign shows you that a refresh doesn't have to rock the boat to pack a punch. The unified green of the text shows Upwork's ambition to turn their brand name into a verb, positioning them in the same vein as Google or Uber. The new logo also just…looks better.
24. Jotform
The pencil in Jotform's old logo was an important piece of their visual identity. They were wise to keep this symbol and certain design elements (like the angle) as they navigated their rebrand. 
The takeaway? You don't have to toss everything out when redesigning your logo. It's okay to take existing brand equity and just revitalize it.
25. Oxford University Press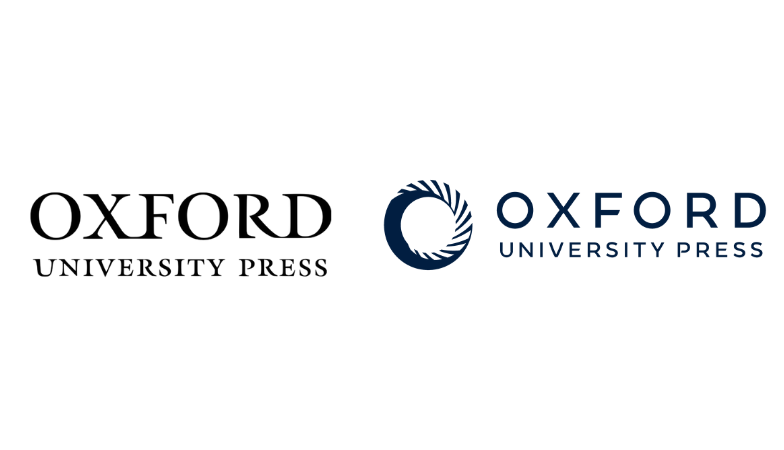 Joining swathes of other brands looking to become more digital-forward, the legendary Oxford University Press has changed its logo for the first time in over 30 years. Ditching the serif font is a good idea in some contexts, but we can't help but feel the new logo has lost some of its old collegiate status. At any rate, this is an important new direction for a globally influential brand.
26. Udemy
Speaking on their rebrand, Udemy describes their logo as 'A logo that points us north. Whether you seek it or share it, knowledge is uplifting. Our logo captures that upward movement with an arrow — a universal symbol for growth.' We couldn't have said it better ourselves!
Logo redesign trends we've noticed in 2021
Prioritizing legibility. Brands move towards clearer, bolder, more easily read logo fonts.
The new vintage. Vintage-style logos continued to trend in 2021, with a more minimal and modern approach.
 Movement. From Wise to Planters we see the use of tilted or slightly curved logos to create a dynamic sense of movement.
Ditching the circle. Many brands are freeing up their logo by dropping the circular containers that once held everything together.
Need a logo redesign?
There are a ton of reasons brands change up their logos. For some, the focus of the company has evolved, and they need a new look to go with it. For others, the environment itself has shifted, and they need to adapt their brand identity to fit the times.
Whatever the reason, it helps to study recent logo redesigns. By doing so, you'll see how logos change depending on their context, and the kind of design trends operating more generally.
Keep your eyes peeled for more 2021 logo redesigns, and use them as inspiration to create your own logo!