Top 30 Modern Fonts for Logos and Branding in 2021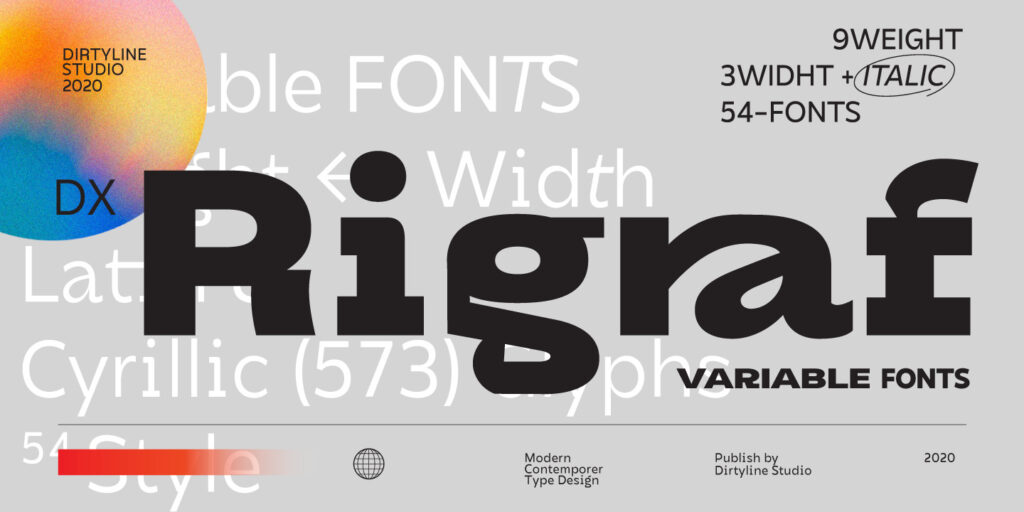 Looking to build a brand that's edgy, clean, and striking? A modern font might be the right choice!
With their unique features and great readability, modern fonts have taken over the branding world. We've searched far and wide and hand-picked 30 new and trending modern fonts in 2021.
If you're ready to bring your brand to the cutting edge of design, then read on!
What are modern fonts?
Most people think modern fonts are today's newest fonts. But according to typographers, they're a font classification from the 1800s with vertical lettering, thin horizontal serifs, and contrasting strokes.
Here's what a traditional modern typeface looks like:
However, modern fonts in 2021 have gone well beyond the limiting features of the 1800s.
Designers take pride in bending the rules of typography by adding a contemporary flair to classic fonts. In 2021, modern fonts are usually sans serif and can have geometric, futuristic, abstract, or urban font styles.
Popular modern fonts like Bodoni, Helvetica, Avenir, and Futura all represent a different take on a modern typeface throughout the decades. They're used (and loved) by brands all over the world and pre-installed on most computers today.
Famous brands with modern fonts
So, what brands use modern fonts? Check out some examples below. You've probably heard of them!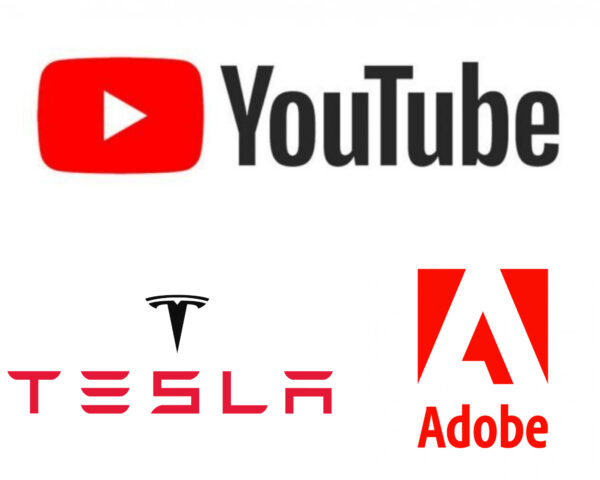 How to use modern fonts
You'll find modern fonts are mainly used online due to their crisp shapes and legibility. They work well for creative and innovative industries like the following:
Architecture
Technology
Cryptocurrency
Design
Consulting
Here are some modern logo examples:




If you have an online business and want to build an innovative and futuristic brand identity, choosing a modern font is the perfect foundation.
If your brand exists mainly on printed materials, modern serif fonts read well on paper and are great for font pairing and logo design.
But don't worry, we'll cover both options in the list below!
Best modern fonts of 2021
Starting with modern serif fonts that follow traditional form, we'll ease into new and trending contemporary fonts that will blow your mind.
Modern serif fonts
These fonts have the classic modern form, with contrasting strokes, horizontal serifs, vertical lettering, and small apertures. They're great for brands that are modern, luxurious, and authoritative.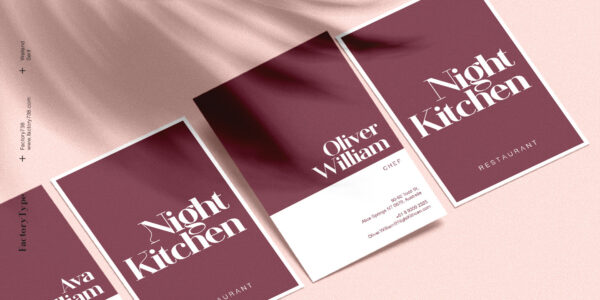 Welland has all the typographic elements of a classic modern serif font but with elegant curves that make it irresistibly vintage. A fresh release in 2021, it's designed by Wahyu Rahmawan.
The black turtleneck of all modern fonts, it's timeless, clean, and sharp. TA Modern times is a 2021 release by Tural Alisoy and is great for branding as well as body text.
Contrasting strokes and long serifs make Koldby an elegant and luxurious font with a vintage-like appeal. Released in 2021 by Factory738, it embodies the original features of a modern font from the 1800s.
A tongue-twister with a distinct appeal, Shunsine has tiny apertures decorated by extended sharp serifs. Released in 2021 by Mirdhatillah, it's perfect for Avante-Garde branding.
Kiak instantly draws attention with its eccentric look and carved-out apertures. Designed by Lucywho and released in July 2021, it's a bold font for unique branding.
Designed by the Sweetest Goods Team and released in 2021, Sovana is a modern serif font with an elegant disposition and a classic, dependable look.
Minimal and elegant, Colabero is a 2021 release by Anton Cahyono balancing clean-cut lettering with full-bodied curves.
Signore is an artistic font for eccentric branding. Released in 2021 by Muksalmina it's perfect for new-age logo design and packaging.
Alberello is a stylish serif font with a complementary modern cursive font. Together, they're a winning duo for chic and elegant branding. Released in 2021 by Haksen studio.
Breadley is a minimalistic modern font with a pristine appeal. Released in 2021 by Ardyana Putra, Bradley Sans was built for versatility, it looks great on branding assets and body text.
Geometric and sans serif modern fonts
Let's enter the world of contemporary fonts – and what modern means in 2021. These cool fonts are great for more innovative industries that focus on solving complex modern-day problems.
Galey is a visually pleasing and versatile font with two variations – rounded and geometric. Released in 2021 by Prestigetype Studio, it's a polished modern sans serif!
Sublima is a family of modern sans serifs with 20 weights to work with. Released in 2021 by Punchform, it has consistent proportions for straight-to-the-point messaging in any medium.
Another 2021 modern font release, Andante has a geometric tone that gives it a futuristic and stern look. Designed by Han Changki.
Nothing says modern like an otherworldly font! Attitude is perfect for launching your brand to new heights, and it's free with 7 different styles. Designed by Emil Kozole.
Sans serifs with soft corners are trending, and Goldplay is a great fit for fresh and expressive branding with 28 different weights to choose from.
Acquire is a free sci-fi modern font that has a futuristic look. Designed in 2020 by Sesohq, it's made for brands looking to the future!
A self-proclaimed workhorse, Acre is a modern geometric sans serif font with 8 weights to suit anything from branding to body text. Designed by JonathanBall.
There's nothing clean or fragile about Clean Fragile! Made for adventurous branding, it's got features that'll throw you for a loop. A fresh 2021 release by Nathatype.
Inspired by a Slovenian architect, Plecnic is an unforgettable font with sharp edges and demanding features. A brand new 2021 release by Typesalon, it's a great option for architecture and design-related brands.
Modern fonts push the boundaries of abstract and edgy. Cheorcy is a one-of-a-kind release in 2021 for brands that want to make an artful yet modern impression. Designed by Riyadh Rahman for Ergibi Studio.
Crisp and immaculate, Albula Pro is made for legibility in any format. It has a friendly and charismatic appeal that's perfect for minimalistic branding. Designed and released in 2021 by Silvio Meier for Serpentype.
Soft and sweet, Madley pulls you in with its elegant teardrop serifs and thin shape. It's versatile and has 12 different weights. Just in time for summer 2021, it was designed by Kimmy Design.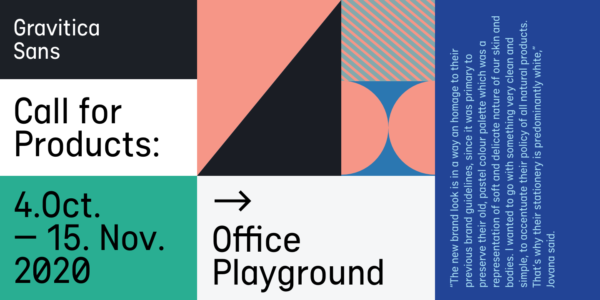 Modern sans serifs with geometric influences are trending! Gravitica is a contemporary release by Ckhans Fonts with a flawless look and multilingual capabilities.
Modern fonts focus on legibility, and Rothek is a razor-sharp font for reading text at any length in any format. Designed by Eugene Tantsurin for Groteskly Yours studio.
Balancing sharp edges and soft curves, Aceh is another geometric sans powerhouse for modern branding. Designed by Muhammad Ridha Agusni for 38-lineart, it's a versatile font and has a full scope of font weights to choose from.
A rounded geometric sans, Urbine is – evidently – an urban-inspired font with rounded edges. Designed in 2021 by Ckhans Fonts, this font has a friendly and personable feel.
Zweig has a balance of rounded and sharp elements that create a unique appeal. Both stark and soft, it's great for branding and headings. Designed in 2021 by Salih Kizilkaya.
You thought we'd leave you without another futuristic font? Bartkey has an alternative appeal with a dystopian feel. Released in 2021 by Zamjump, it's great for mind-bending branding.
Rigraf is an abstract font with shapes woven into its lettering. Bold and exciting, it's made for experimental brands. Designed by Hendra Maulia for Dirtyline Studio.
Fresh like a new white tee, The Sans is a great fit for almost any modern brand. Simple and endearing, it's a classic take on a sans serif font. Designed in 2021 by LucasFonts.
Takeaways
Modern fonts are the perfect way to add an edge to your logo and create a brand identity that shows an innovative and modern personality. Here are some key takeaways:
Use modern fonts for creative or innovative industries like architecture, cryptocurrency, technology, etc.
Modern typefaces in 2021 are usually sans serif with geometric, abstract, futuristic, or urban styles.
Serif fonts are better for printed materials because their shape physically guides the eye.
Sans serif fonts work well for industries that mainly exist online since their shape isn't as appealing on paper.
Start designing your logo with the Looka logo maker and build a brand that will last for ages to come.