11 Ways to Make a Passive Income
36% of workers are involved in the gig economy. Around the world, people are picking up side hustles that involve everything from freelance writing to dog walking.
The only problem with "gigs" is that they typically don't provide much long term financial security. You do the work requested, get paid for the work, and that's it. No interest, no regular payments. You spend the money and you're right back where you started.
If you're looking to invest your time and resources into something that will continually generate money, you should start looking for opportunities to generate passive income.
What is passive income?
In general, if an activity involves a significant amount of upfront investment (like cash, material resources, research, and personal effort) and has the promise to continue providing results with little-to-no effort after the initial setup, it qualifies as passive income.
Passive income requires a very hands-on approach initially and doesn't typically provide income immediately. It can take a variety of different forms including:
Using existing money to generate more money
Renting or selling an existing asset
Creating an asset that you can continue to sell
Reducing current expenses to free up existing money
Starting on the right foot
Things to consider beforehand
If you want to invest in a source of passive income, it's important that you go in with a plan. The initial investment can feel daunting, and if you don't go in with a clear purpose, you can end up throwing money away.
Here are a few important considerations before you take the passive income plunge:
Start by conducting research into your desired passive income
Set objectives, such as a certain amount of money you want to make once the money starts flowing in
Calculate the estimated costs involved and how much cash flow you'll need to generate to start to see a profit
Consider other assets you'll need to get started, such as creating a logo, setting up a website, researching an industry, or developing a product
If you're feeling confident about your ability to tap into passive income, the only thing left is to choose what kind of income you want to pursue!
Generating passive income
Below are 11 effective ways to generate passive income in 2020. Some require more effort or technical skills than others, but all will certainly generate recurring income for years to come.
1. Design an app
Apps are an incredibly popular way to use 21st-century technology. In fact, 194 billion apps were downloaded in 2019. Needless to say, if you can create an app that answers a genuine need for consumers, you can tap into a very fertile market.
While designing an app isn't as simple as many other things on this list, it has become exponentially easier over time. If you set goals, make a plan, and then design and develop an app, you can hand it over to a contracted development team to do the coding. Before you know it, you'll have a bonafide product that you can sell with little to no future effort.
2. Start a blog
Blogging has remained one of the most popular sources of information on the internet for years. Fortunately, starting a blog has only gotten easier with time. You can use a tool like Squarespace or Wix to build a site or you can hand the task over to a web developer as a contract project.
Once you have a site, you can create quality content for readers. Over time, as your following grows, you can monetize the site through things like on-site ads, donations, and affiliate marketing. A few tips to help your website get traffic quickly include:
Cultivating an email list of loyal followers
Setting up a social media community for your site
Utilizing search engine optimization (SEO) across your website
Using pay per click (PPC) ads to initially drive traffic to your site
If you choose to go this route, be ready for a significant upfront investment as you churn out content and wait for your site to begin appearing in Google searches. Once you get some momentum going, a lot of the work will be complete, and you can sit back and enjoy the fruits of your labor as your already existing content continues to draw traffic.
3. Invest in stocks
Investing in the stock market is a classic choice for generating income. However, there are a couple of different ways that you can go about the process. If you want to be hands-on, you can conduct intensive research, purchase and sell high-risk, high-reward stocks on a regular basis.
If you're looking for passive income, though, you may want to consider putting your money in more stable exchange-traded funds (ETFs). Or, if you really want to be hands-off, using a robo-advisor to invest for you. This will yield smaller results, but you'll still be creating a passive income without the need to lift a finger.
4. Buy real estate
Real estate is a historically stable investment. However, it certainly qualifies as a "use money to make money" source of passive income. Usually, you need exorbitant amounts of liquid assets to purchase and maintain a piece of property.
However, if you invest in your property upfront and then use it as a rental, you can continue to reap the financial rewards for years to come. If you're not hurting for cash, you can even hire a property manager to run your rental. They'll take a portion of the proceeds, but you'll continue to have a small amount of income and will maintain the value of the property itself. No need to worry about day-to-day operations.
5. Sell your photos
If you're a skilled photographer, you don't have to resign yourself to posting your gorgeous content on free photo sites or social media. You can sell them as stock photos.
You can submit photos to an established site like Shutterstock to reach a larger crowd, although you'll have to work within their system. If you want to have control over your photos (and you want to keep all of the profit) you can also build your own website to showcase your photos.
6. Write or record a book
If you're a gifted writer, you're probably aware of the popularity of freelance writing. Modern platforms like Upwork and Fivr have made it easy to pick up contract work of this nature on the side.
However, if you're looking for more than a temporary side hustle, you're going to want to funnel your writing chops into something with longer-term results. Writing a book is a perfect way to create an asset that can continue to bring in money even when you're done writing. Between digital and self-publishing options, you can get your book in front of customers without a need for huge capital investments.
In addition, you can set up a DIY home recording booth fairly easily and even produce an audiobook version of your writing with minimal extra effort.
7. Become an angel investor
Angel investing involves loaning your own cash to entrepreneurial enterprises that are looking to scale their operations. Contrary to popular belief, most angel investors aren't millionaires. In fact, they often make under six figures. If you have a chunk of change available, this can be a great way to both support small businesses and make a profit.
Angel investing requires very little effort once your investment has been made. It's up to the company to find success, generate income, and repay you with interest. However, it's important that you do your research beforehand to find startups that are well run and have a good chance of success.
8. Set up an Airbnb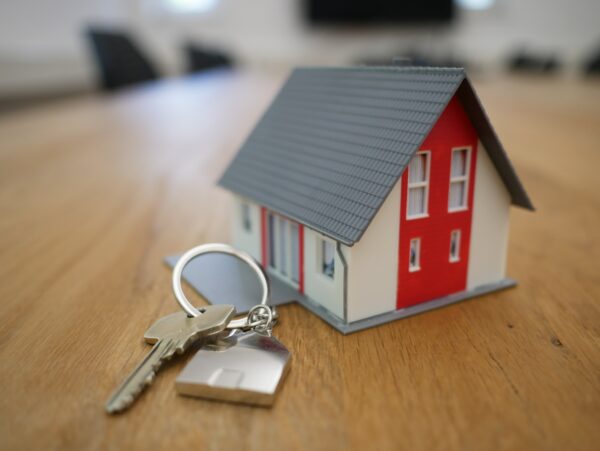 If you have extra living space, you may have a fairly easy source of passive income. Airbnb has made it incredibly easy to rent out your extra spaces to generate a profit from otherwise wasted resources. Now, this one is borderline "passive" income, since it does require some continual attention.
However, while it takes a little bit of elbow grease to get your space set up, once your rental is staged and listed, it requires minimal oversight. You can monitor your space as people come and go, paying you for each stay and turning an empty possession into a valuable asset.
9. Create a storage rental
If you're not interested in having Airbnb foot traffic on a regular basis or you don't have people-friendly spaces available, you can still produce a nifty profit by renting your extra space as storage.
Sites like Neighbor allow you to rent an extra room to others who live nearby to use as storage. You can even rent a parking space if you have extra room on your property. Storage rentals mean you don't have to worry about changing sheets, setting out amenities, or interacting with guests on a daily basis.
10. Become an influencer
Another way to create passive income is by tapping into affiliate marketing as an influencer. If you already like to use social media, you can direct some of your energy into cultivating a following on Youtube, Instagram, Facebook, Pinterest, or a podcast.
Yes, this option does mean you'll need to continue to create content over time. But once you have a solid foundation of quality material, you can set up a schedule of new content creation and let old posts and recordings — all of which will be infused with affiliate links and promotions — continue to draw traffic.
11. Rent your car
If you have multiple vehicles, or have a car available most of the time, you can always list it on a site like Hyrecar or Turo to get a bit of cash on the side.
This way, you can still make money using your vehicle, without resorting to work-intensive alternatives like driving for a rideshare company. It's a great way to turn the liability of a depreciating vehicle into an asset that produces passive income with little-to-no work on your end.
Making passive income in 2020
As you go about setting up a source — or multiple sources — of passive income, it's important to remember that slow and steady wins the race. This isn't a mad dash to scrape up some extra income via a quick side gig. You're looking for ways to set up channels of stable, hands-off income that can last for a while.
Make sure to do your research and put in a genuine upfront effort, and before you know it, you'll be happily joining the ranks of those who passively generate income even in their sleep.