62+ Places to Sell Services Online and Grow Your Business
The hardest part of starting a service business is finding a steady stream of customers that need your solutions. Luckily for you, many communities and platforms can help you sell services online and build your credibility while you're at it.
We've searched the web for the top industry-specific platforms that connect professionals to people looking for specific services.
Whether you're teaching a course, fixing furniture, cutting hair, or even creating websites we've compiled this categorized list of resources to help you establish a customer base, sell services online, and grow your business.
We've split these sources into the following industry-specific categories:
---
Top places to sell services online
Beauty, fitness & wellness
Booksy helps independent hairdressers — as well as barbers, salons, and other beauty businesses — sell their services online, get discovered, complete bookings, and manage clients.
theCut is a free app that connects barbers to customers in their area. It also lets you take bookings, schedule appointments, and accept payments in one place.
FindYourTrainer helps personal trainers find clients (and get found!), whether they're looking for training at home or at a local gym.
PrettyBird connects hairstylists and makeup artists to people looking for beauty professionals to come to them for weddings, events, and more. (Note: Only available in Canada at this time.)
Soothe is an app for on-demand massages; massage therapists can apply to take requests and jobs in their area.
Talkspace connects licensed therapists with people around the world seeking assistance from the comfort of their homes
Insight Timer is for meditation teachers and life coaches. It's a popular free meditation app that allows you to upload content, and create paid workshops and events that build your audience.
Coaching & Sales
ClarityFM connects business owners to their membership of entrepreneurs. If you're approved as an expert, you can set an hourly rate and take coaching calls.
RepHunter helps independent sales reps find new lines to sell from manufacturers, service providers, and distributors.
Teachable is an online coaching platform that allows coaches to set up courses, lectures, workshops, certifications and more.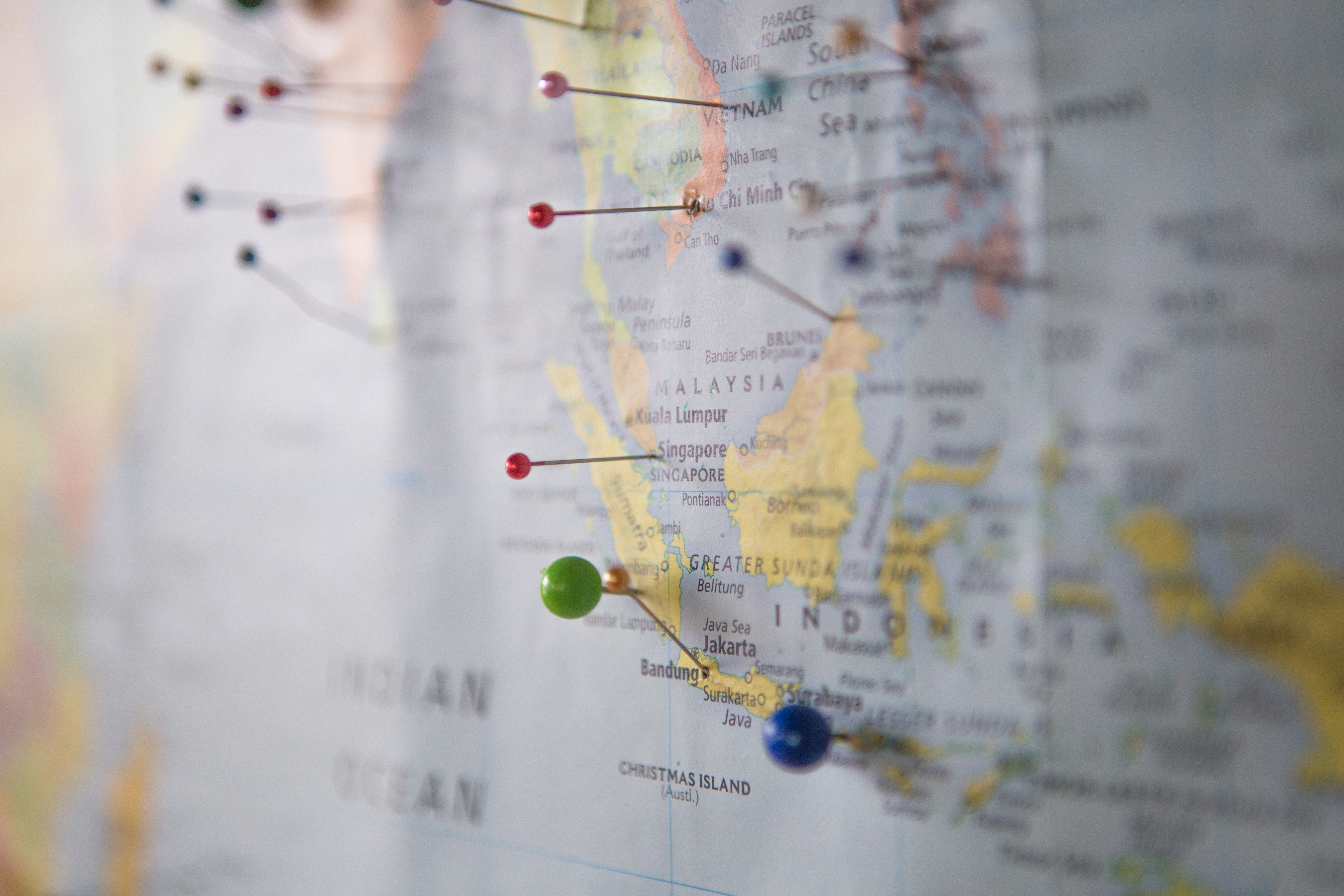 Food & travel
Airbnb Experiences is a way for chefs, hikers, nonprofits, and passionate locals to plan and list unique experiences for travelers to their city.
EatWith lets people become "a chef on their terms" by hosting private dinners in their homes and other unique spaces.
Flightfox gives you a chance to put travel-planning skills to good use by helping people find flights, book hotels, and make the most of their loyalty programs.
Hire A Chef is a website created by the United States Personal Chef Association to sell their services online. It connects personal chefs and culinary professionals to people in their area.
ToursByLocals lets you become an independent tour guide and connect with travelers to your city; signup includes training and marketing support.
Freelance (Knowledge work)
Fiverr helps you build your business (and portfolio) in graphic design, digital marketing, writing, translation, programming, and more. Sell your service online and work from home the entire time!
FlexJobs lets you find telecommuting, part-time, freelance, and contract work in more than 50 categories, from project management to sales.
Freelancer lets creatives find jobs in areas like website and app development, brand design, and digital marketing.
Guru is another freelancing platform that helps you find jobs in IT, finance, architecture, legal, admin support, and more.
Hubstaff Talent lets you sign up to find remote work and freelance projects in marketing, design, development, writing, admin, and business consulting.
Moonlighting is a freelance jobs marketplace that covers jobs in all different areas — everything from tech & web to business services and events.
PeoplePerHour connects freelancers (writers, designers, translators, and more) to established businesses, with jobs posted as "hourlies," design contests, and more.
Toptal hires top freelancer talent in the areas of design, development, and finance. If approved, you can gain access to jobs from companies like Hewlett-Packard and Airbnb.
Upwork is an online workplace where you can connect your services to businesses big and small. A popular place for writers, designers, project managers, social media experts, and much more.
HireMyMom caters to stay-at-home mothers looking for flexible freelance work. The site links small businesses with qualified professionals and does not take commissions from either poster or seeker of a job.
Home Maintenance & Repair
Handy is a well-known network that lets experienced cleaners, handymen, plumbers, painters, furniture assemblers, and other home service providers find work in their city.
HomeAdvisor connects home improvement professionals to homeowners who need help with renovations, painting, roofing, flooring, and more.
Jiffy is another app for connecting home maintenance professionals with jobs in their city — everything from duct cleaning to pest control to furniture assembly.
MeetACarpenter matches carpenters with clients who need renovation services in cities across the U.S. and Canada.
TaskRabbit lets you sign up to be a "Tasker" in your area, and complete jobs like moving and packing, furniture assembly, yard work, and more.
MyRoofingPal connects local roofers with homeowners who either need a roof replacement or repair. Servicing all roof types!
YourMechanic gives mechanics a place to apply to be mobile mechanics and find evening, weekend, and full-time jobs.
People & pet care
Care.com is a place to advertise your services as a caregiver for children, pets, seniors, and people with special needs. You'll also find listings for tutors and household work.
Petsitter matches you with pet owners across the U.S. and Canada and allows you to post related services — kennels, doggy daycares, pet grooming, and more.
Rover (and DogVacay) is a network of pet sitters and dog walkers. Sign up to promote your services, take bookings, and accept payments.
Sittercity helps you find both full-time and part-time babysitting and child care jobs in cities across the U.S.
Teaching & tutoring
AquaMobile is a swim school in the U.S., Canada, and Australia. Apply to be an instructor or lifeguard to get jobs in your area.
Lingoda is an online language school where you can apply to be a teacher. It offers flexible working hours and class materials (plus no contractual commitment).
Skillshare lets you create and deliver classes on topics you're passionate about and reach students around the world.
Teachers Pay Teachers is an educational marketplace where teachers can sell their resources and lesson plans.
Udemy is a popular platform that gives you the tools to create online courses and teach new skills to people across the globe.
TakeLessons helps you find online tutoring jobs and become a private math, language, or music teacher while setting your own prices.
Tutor Matching Service is an official private tutoring website of colleges and universities in the U.S., and lets you easily create a tutor profile and find jobs.
Verbling lets you apply to teach your language online, either from home or another convenient location. You can also set your hours and your rates.
Wyzant is a tutoring website that covers 300+ subjects. It lets you sign up to connect with students in person or online and set your rates.
Thinkific is an easy to use platform to develop courses and sell your knowledge online. Helpful templates and themes make it easy to customize without getting overwhelmed.
Kajabi is loved by course creators around the globe for its all-in-one course building and marketing superpowers. You can develop landing pages, ebooks, and marketing pipelines to attract the right customers.
Translation
Gengo is a community platform for translators that connects you with jobs and an easy-to-use system to work on (and get paid on).
Trusted Translations lets translators and interpreters sell their services online and find jobs from clients around the world.
Unababel helps you work anytime and anywhere as a translator, offering training and evaluation to access paid jobs. The platform supports 28 languages.
(See the Freelance section for more resources.)
Voice-over & narration
ACX (Audio Creation Exchange) connects you with authors, literary agents, and publishers for narration and voice-over work.
Bodalgo lets you register as a voice talent or a translator to find freelance work posted by businesses (applicants are vetted). More than 80 languages are included.
Explainify is an animated explainer video service that recruits voice actors to work on its projects. Submit your portfolio/demo to be considered.
Voices.com is a place for companies big and small to find voice actors for online videos, commercials, product demos, and more. Sign up to start auditioning for posted jobs.
Virtual agent or assistant
Fancy Hands lets you sign up to work as a virtual assistant; tasks include making phone calls, scheduling appointments, finding hotels, and entering data.
Liveops hires virtual agents to meet call center and customer service staffing needs around the world.
Magic pairs busy business owners with real, human, virtual assistants ready to work on demand.
(See the Freelance section for more resources.)
Web design & development
Crowdspring is a place for creatives to sign up to be part of a crowdsourced platform for graphic design, illustration, business naming, and more.
Codeable is a place for WordPress experts and developers to offer their services to businesses and bloggers.
DesignCrowd is another design crowdsourcing site that allows designers to sign up and create apps, ads, labels, signage, and more.
Yeeply is a platform for web and app developers to get certified and find new projects, with a centralized place to manage work and get paid.
(See the Freelance section for more resources.)
Writing & research
Copify is a U.K.-based site that connects freelance writers to jobs. Apply to be on their team to write blog posts, websites, articles, press releases, and more for a variety of clients.
Scripted is a site for writers and content marketers to find work — includes blog posts, email newsletters, social media, and website copy.
Wonder is a service that provides fast-turnaround research for agencies, consultancies, and businesses. You can apply to be a researcher, but you'll need to prove your skills!
CrowdContent syncs writers with different specializations with content managers and business owners looking for blogs, webpages, reports, and other forms of content
(See the Freelance section for more resources.)
How do I sell my online services?
Selling your online services is all about meeting your customer where they are, and building trust with them. You can do this by following the steps below:
1. Find out who and where your customers are
Think of your ideal customers, who are they? Find out where your customers are online and start building your presence there.
What platforms do they browse?
How can you get their attention?
What are their pain points?
What solutions can you offer to address these pain points?
2. Build a website and online presence
Have you ever landed on an unprofessional website and immediately closed the tab? You knew you weren't going to trust anything a sketchy website has to offer. The same goes for your business website!
A professional website is the first step to building your credibility online and establishing trust amongst your online visitors. Take your time to build something that looks as professional as you are, it's the face of your business!
3. Create a brand identity
A brand identity is the ultimate way to make your business official and look consistent to the outside world. For most service-based entrepreneurs it means branding yourself (personal branding) and making a name for yourself.
You don't need to hire a designer or a branding strategy, you can simply create a logo and brand with Looka's Logo maker. Here's what you need to start:
4. Start building credibility and testimonials online
Getting your first customer is hard mainly because you don't have enough reviews, testimonials, or examples of your work online. Ask for online reviews or testimonials from your customers and build your rapport online.
This will help you grow your online presence and give you credibility when potential customers look through your website and reviews. Isn't looking at the reviews the first thing people consider before purchasing? Make sure you start building yours.
…And a few other places to sell services online (that are harder to categorize!)
Meet Your Psychic is a psychic adviser services website where psychics can go to offer their services online and receive a referral commission.
Talkspace connects licensed therapists with people around the world seeking assistance from the comfort of their homes
p.s. Check out our guide on how to start a small business for tips on getting from idea to launch.