Small Business Bookkeeping: Should You Hire Someone or DIY It?
Build or buy—this is a decision small business owners have to make regularly. With limited time and financial resources, entrepreneurs have to weigh the pros and cons of outsourcing any task versus doing it themselves.
This same decision-making dilemma applies to doing your own small business bookkeeping or hiring an expert to do it for you. And because every company is different, the answer isn't a straightforward one.
To help you make an informed decision, here are some of the key things to consider when deciding whether to tackle your day-to-day bookkeeping.
Managing your business finances: The case for doing it yourself
Although hiring a bookkeeper might seem like the most convenient option, it might not be the most viable option for you.
Depending on the complexity of your business finances, day-to-day bookkeeping could be simple enough to do yourself. Daily tasks include: 
sending invoices 

tracking your business expenses

recording payments

tracking your taxes
Accounting and bookkeeping services can be pricey, and if your finances are fairly simple, outsourcing these tasks might have a minimal payoff for you.
If you have a manageable number of transactions in a month, the necessary time commitment for basic bookkeeping could be minimal. For example, if you're running a service-based business and you only invoice a few clients a month, it may not make sense to hire a bookkeeper. 
If this is the case, save your hard-earned money and take the DIY route.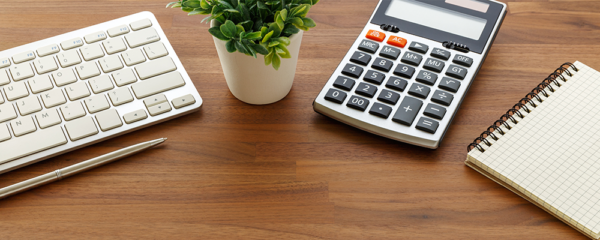 Keeping your own books also gives you deep insight into the financial health of your business. Rather than relying on your bank balance to inform the sustainability of your business, bookkeeping keeps you apprised of issues like total revenue, expenses, and how long it takes clients to pay.
Staying connected to your finances can also help you quickly identify cash flow problems, trends in income fluctuation, and make more data-driven decisions to grow your business.
While the prospect of owning your books may feel daunting, there are plenty of resources to learn the basics, and accounting tools that take much of the pain out of the process.
To recap, here's a summary of the pros of managing your own books day-to-day.
Advantages of DIY bookkeeping
You save money
Outsourcing to a contract bookkeeper can cost you upwards of $2,500 a month, depending on the required hours and complexity of your financials. This cost can be prohibitive for many small business owners who need that cash to re-invest in operational or marketing activities.
It's usually not that complicated
Solopreneurs or companies with a handful of employees tend to have basic small business bookkeeping needs. In these cases, owning your books is simple enough to do yourself.
You stay connected to your business' financial health
When you own your books, you have a finger directly on the pulse of your business finances. You know exactly how much cash is flowing in an out of your business and can prevent problems before they crop up.
Hiring a bookkeeper
One of the top reasons you should consider outsourcing your bookkeeping is to save time. As a small business owner, you likely wear many hats on a daily basis. If you're already stretched thin and your books are more complex, a competent and experienced bookkeeper can take this task off your to-do list so you can focus on actually growing your business. 
As your business grows, your books will also grow more complex — so having a financial pro in your corner can offer you some peace of mind. 
Tip:
While hiring a bookkeeper will free up your time and focus, you should still stay connected to your finances.
Outsourcing your bookkeeping is still a collaborative effort — your financial pro won't know everything about your business. You'll still need to regularly align on major changes in your business activities. And you should stay apprised of your business' financial health with financial statements as well.
Again, the "right" solution will vary from business to business. But here's a summary of the pros of hiring a bookkeeper.
Advantages of hiring a bookkeeper
Accounting can be complex
While it's possible to handle day-to-day bookkeeping tasks yourself (and as we mentioned, there are great tools to help you do that), this can get complicated — fast. How savvy are you when it comes to taxes, financial strategy, or business legal structure?
Bookkeeping can be a time suck
Because you likely aren't an accounting expert out of the gate, these tasks will take longer for you to complete. Let's put it this way
You want to do your own taxes rather than spending several hundred dollars to pay a pro. But if this task takes you 10 hours to complete and you bill clients at $75/hour, that's a potential loss of $750. That's 10 hours of time you could've spent completing client work or investing in your business!
Mistakes can be costly
Whether it's an error in your payroll or the wrong data on your business taxes, bookkeeping mistakes can be difficult and expensive to correct after the fact.
The middle ground: Software plus coaching
Falling somewhere between hiring a bookkeeper and doing it yourself is this hybrid solution: Get a financial pro to set you up for success.
Rather than doing all the research yourself, you can hire an accounting coach to teach you the bookkeeping basics. This kind of personalized support can set you up with the right accounting software and show you how to use it yourself for day-to-day business bookkeeping.
With help from a coach or bookkeeper, you can set up basic bookkeeping processes in software like Wave or QuickBooks. A financial pro can also walk you through the steps of keeping your own books so that you won't have to rely on their services forever.
The advantages of hiring an accounting coach
Removes the guesswork: With a coach in your corner, you don't need to wonder if you're running payroll correctly or have the right data on your cash flow statement. Your coach will answer all your questions and guide you based on what makes sense for your unique business.
Saves you time, money, and headaches: Managing your own books can be complicated and stressful. But your accounting coach will set you up for success from day one. And hiring a coach typically costs less than outsourcing all your bookkeeping.
Gives you the confidence to manage your own books: Accounting coaches empower you with the right solutions to own your business finances. You can confidently move forward with keeping your books and stay intimately connected to the financial health of your business.
Finding the right solution for small business bookkeeping
As you can see, there's no one-size-fits-all bookkeeping solution that works for every business. Gauge your time, financial resources, as well as capacity and willingness to learn bookkeeping, in order to answer the make-or-buy decision for your books.
Like any small business choice, this might require a bit of trial and error—but you'll eventually find the solution that works best for you.
P.S. In the process of starting a small business? Check out our step-by-step guide to getting from idea to launch!