13 Social Media Tips to Build Your Audience
Social media is a (mostly) free and highly effective way for businesses big and small to share content, build a brand, and grow a community. Because social media is dynamic and constantly evolving, it's helpful to have an arsenal of best practices under your belt.
We asked 13 business owners and bloggers to share their top tips for using social media to reach their target audience. Here's a hint: social media is a social platform, not a sales platform.
Let's dive in!
---
1. Share valuable content
"The most important aspect of building a social brand is providing value. That means thoughtful content that helps your target audience succeed: things like blog posts, videos, visuals and more. It can also mean curating important ideas from other leaders in your space.
If you provide value, you'll get shares and more and more followers. Most importantly, those followers will be predisposed to your point of view because they like your ideas, so they'll be more valuable to you in the long run, and their shares will get you even more followers."
– Matthew Turner, President, Boston Turner Group
---
2. Nail your message
"Cutting through the noise of saturated social media channels isn't easy, but it can be done through creating laser-focused ads and engaging campaigns that have an edge.
You can't spark social engagement without nailing down your fundamental brand message and delivering that value to your customers accordingly. From there, when you start driving contest campaigns and asking community-related questions, your clientele will want to make the effort because they believe in your product and services."
– Nina Pfister, Growth Consultant, Mooring Advisory Group
---
3. Share, don't sell
"First, seek out your audience. Too many brands spread themselves thin by trying to be everywhere. Figure out where the folks you want to sell to are and focus on meeting them on their turf. Then, focus on contributing to organic discussion.
Answer questions, ask questions and offer original content that's not cramming whatever you're selling down their throats. Pay attention to current topics and trends! Consistently offering insight and information that's relevant in real-time will pay dividends."
– Rob Boston, President, Risr Marketing & Growth Solutions
---
4. Play the long game
"Too many small business owners venture into social media expecting instant results from a couple of Facebook posts. It doesn't work that way. It's incredibly important to identify your target audience; a digital persona takes a bit of time, but it helps you understand your target audience in excruciating detail.
Then, you'll have to come up with an editorial schedule. Building a strong brand requires consistency — even if you aren't seeing the numbers that you expected.
You'll need to constantly create fresh content around your intended tone, curate existing content from similar brands, and do it consistently for a long period. In short, branding takes planning, time, creativity, and consistency."
– Aaron Lin, Managing Director, Ignitive
---
5. Be a social butterfly
"Social media is about being social. When someone comments on your post, don't let it sit there unacknowledged. When someone asks a question, don't let it sit there unanswered.
Social media is the best way to show the personality of your company; don't turn your accounts into link cannons that just shoot links at people in the hopes they'll click on one once in a while.
Ask questions of your users, ask them to share things that are worth sharing and send you photos. Give them a reason to interact with your business and they will."
– Rob Swystun, Business Communications Specialist
---
6. Take a two-function approach
"Genuine interaction is the best way to attract an audience. Like, share, and reply to posts that relate to your business or cause, and provide helpful solutions to customers without pushing a hard sell.
For this to work, a brand should have two functions or roles related to social media. The first is social media management, which involves curating and sharing content, and moderating the accounts.
The second is community management, which involves going a step further to interact with the community most likely to become customers, to provide solutions, and catch complaints before they become a serious problem."
– Alexis Chateau, Founder & Managing Director, Alexis Chateau PR
---
7. Get visual
"Visuals play an important part in building an effective brand on social media. Posts that include images receive much higher engagement rates than text-only posts. You also want your branding to be consistent across all channels through the use of visuals to help people instantly recognize your brand.
This goes far beyond just using your brand's logo. In fact, brands should be using a consistent color scheme across all social media channels to reach a point where people associate those colors with your brand without your logo design even being present."
– Jake Messier, COO, Mungo Creative Group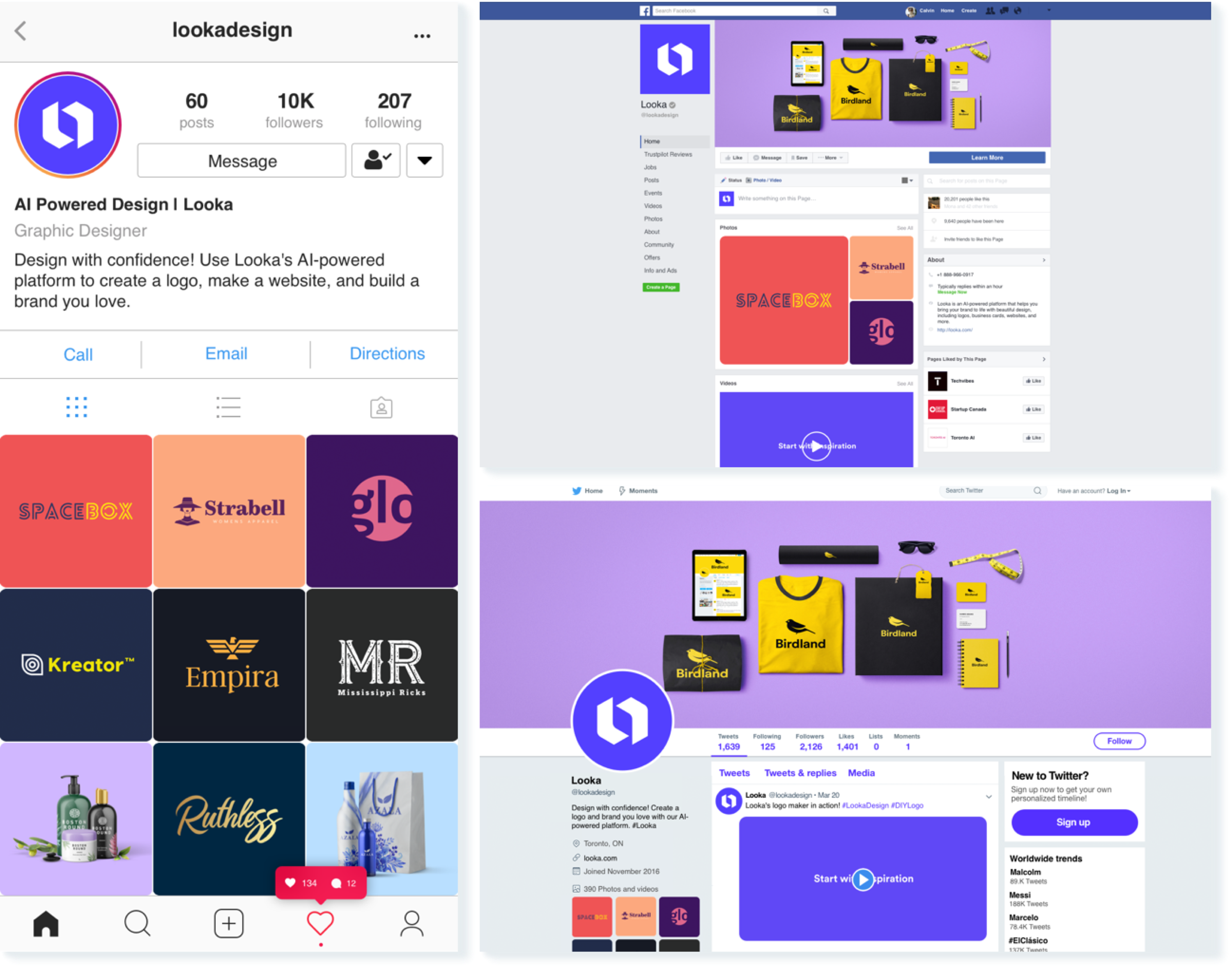 ---
8. Think evergreen (a.k.a. timeless)
"Creating evergreen content is easier said than done. A typical post on social media, especially on Twitter or Facebook, can have a very short lifespan. You may work in a boring or dry industry, but you can still find a way to make your posts stand out despite the subject matter.
The bottom line is this: Don't publish content with a short shelf life. Consider solving common and persistent problems in your industry. Even better, try to post something educational and funny. Humor, shock, or awe are great emotions to target with evergreen content."
– Bradley Shaw, Digital Marketing Consultant
---
9. Be a hashtag hustler
"Seek out users using relevant hashtags and interact with their posts authentically. Generic comments won't get you very far. And use hashtags effectively — simply saturating your posts with any trending hashtag is unlikely to achieve results.
Instead, study your target audience carefully to see what hashtags can get you in front of them, and incorporate those tags only when your post aligns with the content usually shared with those tags. Your best shot of securing a following with this method is to focus on top-ranking hashtags, and share content that will stand out among the crowd."
– Laura Ure, Owner, Keenability
---
10. Do it for your audience
"My biggest tip is not to make it all about you. There's a great temptation to use social media to market your brand, products, or services, but social media is more about connecting to your audience.
The best way to do that is to make the majority of your posts — at least 80% but ideally up to 90% — third-party content of interest to your target audience. This will help you grow your audience and build a higher level of engagement, and it's the continuing engagement that increases your brand equity.
The best way to find engaging content to fill your feed is either to set up Google news alerts for topics of interest to your prospects and potential customers or to leverage a social media publishing platform that sources relevant third-party content for you."
– Bryan B. Bridges, Director of Digital Strategy, Lumentus

---
11. Show followers who you really are
"Sure, you have competitors that do essentially the same thing as you do. But they're not YOU, and that's your superpower on social media.
Tell your followers about the solution your business provides, but also be real with them. Show them the personality behind what you do. Then, your ideal customer can get to know, like, and trust you enough to choose you when the time comes to invest in your product or service. Facebook Live and Instagram Stories are an ideal way to bring your ideal customer "behind the scenes" and get them to genuinely like you and your team."
– Britney Kolodziej, Owner/CEO, JAM Marketing Group
---
12. Be an expert
"I like to do the majority of my social media outreach on social forums like Quora. Sites like Quora are a marketer's dream because they offer the opportunity to be genuinely helpful to the client base without being too self-serving.
Most companies handle their social media outreach from the perspective of their own company only. They're focused on promotion, while they should be focused on engagement and community building. People flock to the expert. Use social media to show that you're the expert. If you're that good, people will want to learn more about you."
– Augustin Kennady, Media Relations Director, ShipMonk
---
13. Try new things
"Social media is a fantastic source to start building your brand because you can develop the standard branding features — colors, logos, and fonts — but you can also begin to develop the other things.
As a small or new business, you have the freedom to experiment. You have the freedom to fail without the world knowing or watching. Don't be afraid to put up a post or try a campaign. If it doesn't work, take it down.
Finally, remember, it's better to do one thing really well than five things poorly. Don't feel like you have to be on all of the networks on day one."
– Mitchell Brudy, Head of Marketing and Communications, Freiwald Law
Want even more tips to up your social media game? Take a look at our ultimate guide to using social media for business.